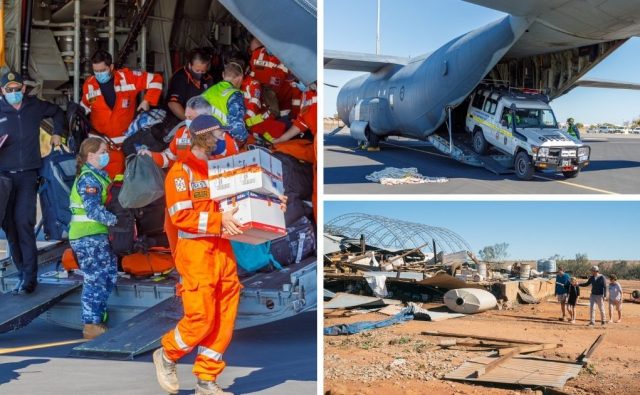 Communities across WA's Mid-West region were left in tatters, due to the sheer devastation of Tropical Cyclone Seroja.
The cyclone moved through the area last month, causing millions of dollars in damages and destroying thousands of livelihoods.
Volunteers from the Canning South Perth and Gosnells SES units were sent to provide assistance to those affected.
Members of both units were joined by volunteers from all over the local region, the state, and Australia.
SES crews worked around the clock to complete a range of important tasks, which included clearing debris and restoring roofs.
Gosnells SES Unit operations officer Graham Fixter said he and his fellow volunteers were more than willing to help out.
"When we talked to some of the locals, we all felt a little bit humble…we were all proud to travel up there and do something," Mr Fixter said.
"We wanted to make sure that they were not left in the dark."
Volunteers from across WA and Australia are expected to remain in the region, and carry out more tasks, over the next few weeks.
Mr Fixter and the Gosnells SES unit have encouraged all community members to make as many donations as possible.
"The people in the region have a wide variety of needs…by making donations, you can help to make life a little easier for those in need," he said.