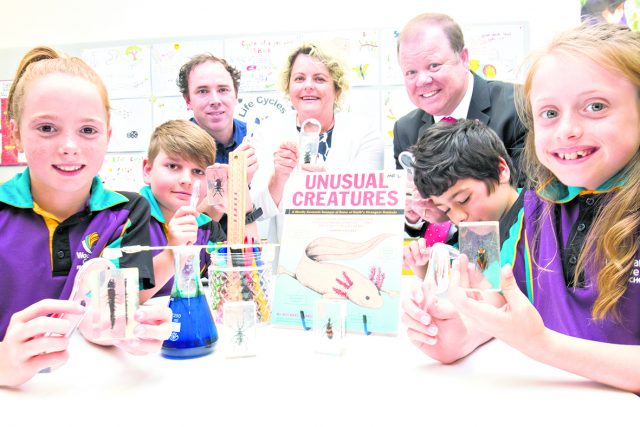 Students at a Byford primary school will soon be surrounded by digital microscopes, three-dimensional printers and virtual reality headsets when their ordinary classroom transforms into an innovative science laboratory. 
One of Woodland Grove Primary's classrooms will be converted into a science laboratory while a further $25,000 has also been pledged to the school for the new equipment and resources, which will help teachers deliver hands-on, high quality science lessons for their students. 
Principal Ashley Mottershead said the new facility would help enrich the student's science learning experiences.
"We have a strong science focus at Woodland Grove Primary that is supported through a specialist science teacher and our Science, Technology, Engineering, Arts and Mathematics program," she said." 
A total of 100 schools around the state received the State Government funding, which included $12 million to transform the existing primary school classrooms and a further $5 million for the equipment. 
Construction on the Woodland Grove Primary classroom is expected to start in 2020 or 2021.