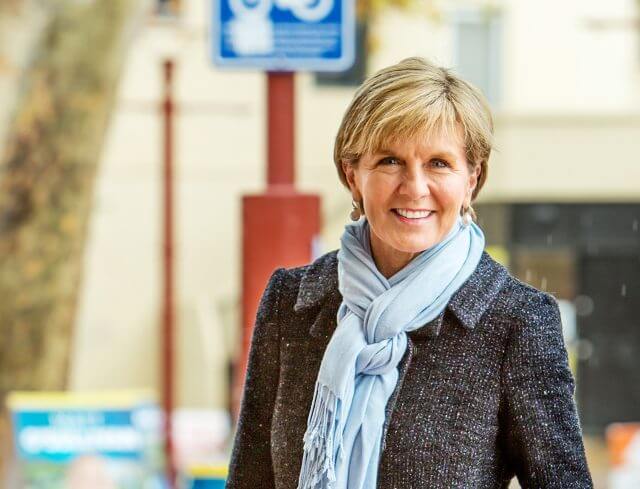 Options for Denny Avenue including the possibility of reopening Lake Road are back on the table after Foreign Affairs Minister Julie Bishop met with the City of Armadale on Tuesday.
Ms Bishop was campaigning with Burt candidate Matt O'Sullivan in the final days before the election.
Options discussed included an underpass at Page Road, an overpass further down Railway Avenue and the reopening of Lake Road in Camillo near Albany Highway.
"I think the council sees it as a concern and, this is Matt's point, we need all levels of government to sit down and work out a cost effective and efficient outcome," she said.
"It is not just a question of throwing money at it and hoping it will work.
"You really need to have a proper plan and expert advice on any impact any particular infrastructure will have on traffic flows beyond just that area so it is obviously a matter of concern as this area is growing."
Ms Bishop said none of the options had been costed.
Mr O'Sullivan said the idea of reopening of Lake Road was raised because there were issues with the other options such as an overpass or underpass.
"There are roadblocks, excuse the pun, to each of those solutions and we have to find our way through them," he said.
"So the reopening of Lake Road came up as an option."
"It is a case of let's get an engineering plan together, let's get it costed and then it can be something that can be proposed to the Federal Government.
"I would make this one of my key priorities to bring relevant people together so they can work together with the different agencies, the State Government, the MRA, the Public Transport Authority and the council."
Mr O'Sullivan had hoped to bring state Transport Minister Dean Nalder to Denny Avenue this week.
"Yes, I spoke with Dean but it is a sitting week this week so it is very difficult to get the minister out in a sitting week," he said.
"I have spoken with him and he understands that this is an important issue and he knows that if I am elected on Saturday that I will be hounding him, I have a reputation as a 'horangutan'."