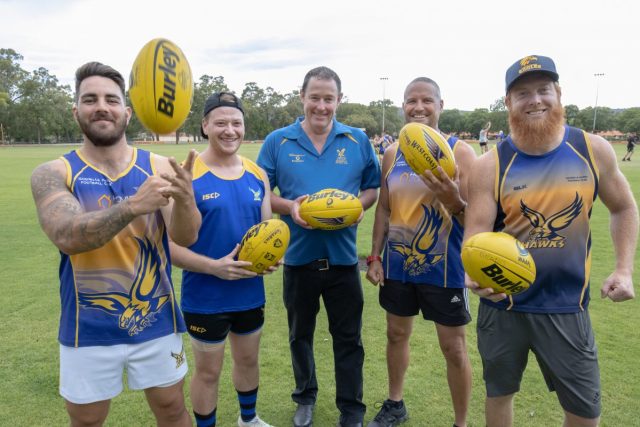 The Gosnells Hawks Football Club is counting down to round one of this year's highly anticipated Perth Football League season.
The club is proud to announce that Paul Clements will serve as head coach and league coach for 2021.
Having coached the reserves and colts in recent years, Clements will bring plenty of passion and experience to the table.
Sam Parker will provide a wealth of support as the league side's assistant coach.
Ryan Davies and Bryan Lutter will represent the club as reserves coach and colts coach, respectively.
Davies and Lutter – both experienced players – are looking forward to taking over coaching duties for the first time.
The maximum age for colts' players was extended several seasons ago, with players turning 20 in 2021 now eligible to play in the competition.
City of Gosnells Community Citizen of the Year Brad Thomasz will once again coach the club's women's team.
The coaching position for the club's E-grade side has not yet been filled.
President Michael McCaughan said he and the committee were pleased with the club's new coaching line-up.
"Interest has been good preseason, and the club is looking forward to season 2021 after an interrupted season last year due to COVID-19," he said.
"We expect all of our teams to have a successful year.
"Any person wishing to join a progressive club, keep fit, and enjoy a game of Australian Rules Football is invited to join the club."
Pre-season training will be held on Mondays and Thursdays at Gosnells Oval, from 6pm.
There are still several positions available for volunteers to assist in operational duties on match days.
For further information, contact GHFC secretary Brian Pettitt on 0408 096 746 or email the club via goshawks@bigpond.com.