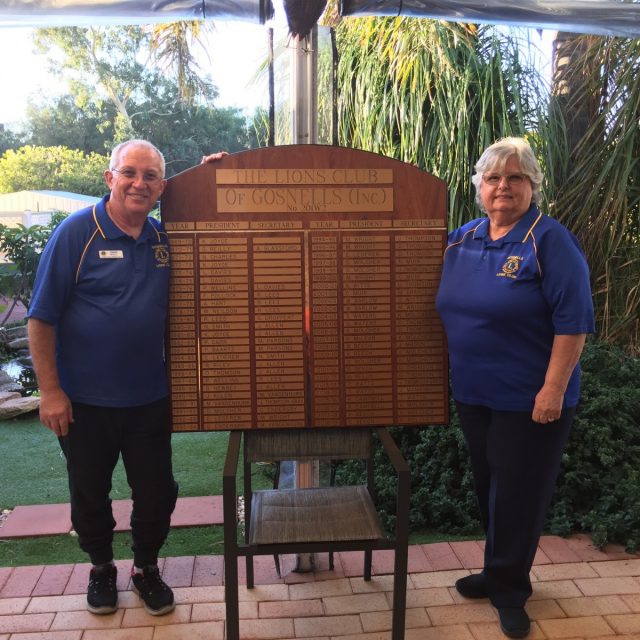 The day July 16, 1969 became a part of history with the first moon landing, it also happened to be the day the Lions Club of Canning River officially formed.
Now known as the Lions Club of Gosnells, the club has this year been celebrating its 50th anniversary and will continue the festivities with a multitude of events across the surrounding suburbs.
Lions Club president Dave Molcher said there was a lot of happiness that accompanied being part of such a worldwide organisation.
"The satisfaction that comes from working in the club comes from working together as a group," he said.
"We like to refer to ourselves as a family."
Upcoming events by the Lions Club will include a community fair in November to commemorate all those years of local, national and international humanitarian efforts.
The club is also planning to bring an Australia-wide project to local primary schools which involves eye screenings for pre-primary and year one students.
Mr Molcher said diabetes awareness is another issue the club wanted to target this year.
Former club president Karen Molcher said after having spoken to a number of Lions members there were some particular projects that have delivered a great deal of pleasure over the years.
"They include the recent provision of Buddy Benches in primary schools and subsequent annual book awards," she said. "Also having participants in Lions Youth of the Year and our sponsorship of the program Brick Time which is part of the autism acceptance program."
The club is keen to hear stories from community members who received help from the Lions Club in the past.
Former members as well as their families are invited to join in the celebrations on July 27 at Maddington Community Centre main hall.
For more information email gosnells.lions@gmail.com.