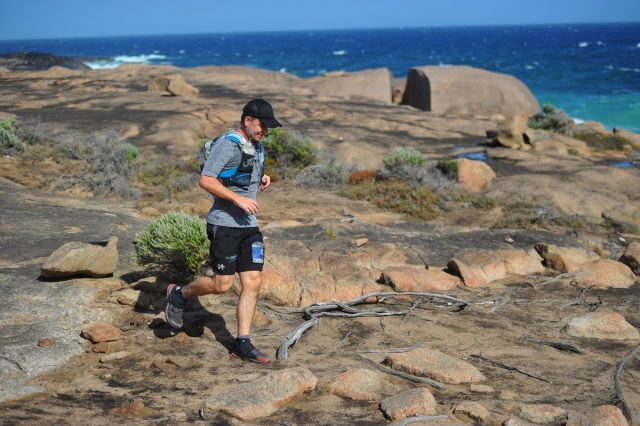 James Coffey has been training day in, day out to take on a mammoth 350-kilometre run, all the in the name of charity. 
Over the past year and a half the Roleystone resident has completed eight ultra-marathons, including the 80-kilometre Margaret River ultra last month to prepare himself for the big race next year. 
He will also take part in three additional ultra marathons, including a 134-kilometre run over four days in the Northern Territory, before the big event. 
Mr Coffey will take on the Delirious W.E.S.T event, a 350-kilometre run from Northcliffe to Albany on the Bibbulmun Track in February over four and a half days.
"As soon as entries opened, I signed up," he said. 
"I will have 104 hours to complete the course, will be carrying a pack weighing around eight to 10kg containing nutrition and anything I may need along the way.
"There will be various aid stations along the course where I can have a rest, get a hot meal in me and get any medical attention I may need." 
Mr Coffey said the sleep deprivation would be difficult to overcome but knowing he is raising money for charity will make it worthwhile. 
"I wanted to raise money to help children and their families that may be less fortunate or just need extremely expensive treatment to give them the best chance of a good life," he said. 
"Not from any personal experience just I strongly believe we live in a cruel world where children can face such huge difficulties early on in their lives before getting the chance to fulfil their potential." 
Mr Coffey has chosen to raise money for two organisations, the Perth's Children's Hospital and the Great Ormond Street Hospital in the United Kingdom.
He hopes to raise $10,000, which will then be split between the two hospitals. 
To support James visit his Facebook page and GoFundMe page.