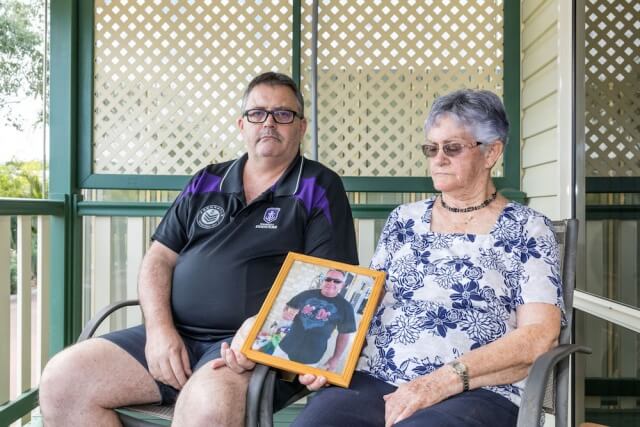 A Gosnells mother and brother made a desperate plea to the public as they continue to look for family member Shaun Black.
Mr Black's mother Patricia Black spoke to the media on Friday.
She held a framed picture of her son and seated next to her was Mr Black's brother, Gavin Black.
Ms Black said her son always rang to tell her he was home.
"He didn't ring," she said.
Ms Black spoke about her son suffering from depression and said the family were concerned for his welfare.
She also said he had not been himself and was under stress at work and in his personal life although when he left her home was in a better mindset.
"We all love him," she said.
"We want him to come home."
Shaun Black, 52, was last seen leaving his family's Gosnells home at about 7.30am on April 8.
He left the house in a white Ford Ranger utility registration number 1DFR001.
He is about 172-centimetres with a solid build and short grey hair and was last seen wearing grey shorts and a dark t-shirt.
Police were alerted to him missing when he failed to return to his property in Southern Cross for an appointment.
Anyone with any information regarding his whereabouts were asked to call police on 131 444.