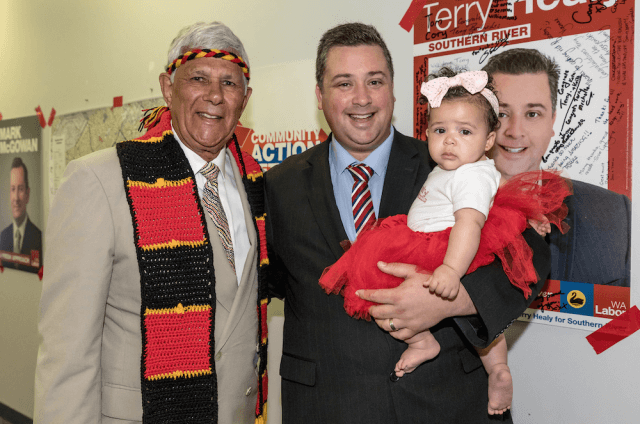 Recently elected Member for Southern River Terry Healy officially moved into his new office in Canning Vale a few weeks ago.
More than 50 people attended the opening, which was unique and special as Mr Healy invited Aboriginal elder doctor Robert Isaacs to perform a smoking ceremony.
Dr Isaacs said he was surprised when he received a call from Mr Healy.
"He asked if I could assist him to do a Welcome to country and a smoking ceremony," he said.
"In Noongar culture it helps to clean and remove evil spirits.
"This includes the internal and external buildings such as the one we performed the smoking ceremony on.
"It's a spiritual thing and we also had dancing and the corroboree."
Dr Isaacs said he would like to see the traditional smoking ceremony carried out right across Australia.
"I believe we are the first nations of people and it shows a respect for our lore, heritage and culture," he said.
"I give praise to Terry who has hit on something where all tiers of government should follow his example."
Mr Healy said he was very humbled to have moved into the new office and wanted the community to be a part of it.
"We are here to serve the community," he said.
"We want to recognises the community and this includes the indigenous culture.
"The ceremony was great and we are now open for business."