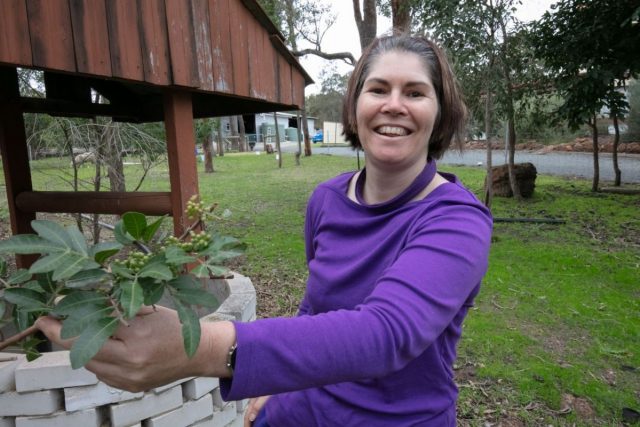 Serpentine resident Christie is calling for change after the Kelmscott Epilepsy WA support group was put on hold.
According to Epilepsy WA, the Kelmscott support group has been running for over a decade and was put on hold due to lack of government funding.
Some members of the local community, including Christie, have been relying on the support group as a source of peer support, social connection and reliable information to help them manage their epilepsy.
One in 25 people are affected by epilepsy and the temporary closure of the support group has had a long-lasting effect on those who used the group to find assistance.
Chief Executive of Epilepsy WA Emma Buitendag said she was disappointed by the impact the lack of funding has had.
"I am deeply saddened that we have had to put the Kelmscott Support Group and some of our other support groups on hold, the ability that these groups have to empower people to better manage their epilepsy and to reduce the emotional and physical traumas caused by the condition is hard to fully articulate," she said.
"I hope that one day, those living with epilepsy and the organisation that stands beside them will receive a fair go."
Epilepsy WA is one of the only epilepsy support organisations in Australia not to receive any government funding.
One in two people living with epilepsy will experience depression and parents of children with epilepsy experience PTSD at a rate as high as one in four.
Epilepsy WA has been supporting the WA community since 1963, when the first female member of the Legislative Council Ruby Hutchison MLC established it.
Christie from Serpentine said she's disappointed that not enough support is given to people with epilepsy.
"We had a great support group, but due to no funding it's shut," she said.
"A lot of people don't know about epilepsy and that makes things hard, even if I have a seizure and have to ride in the ambulance, because I need someone with me to make sure the paramedics are doing the right thing.
"There's not enough awareness about what epilepsy is and how to manage or support people who do have it."
Epilepsy WA still offers an online support group, a telephone information line, free seizure alert bed mat loan service, the largest seizure alert display in Australia, a schools program, a compassionate ear service, epilepsy training and more.
Those requiring support are encouraged to contact Epilepsy WA on 1300 852 853 or visit www.epilepsywa.asn.au
The community is also asked to get behind Epilepsy WA and to make a tax deductible donation this tax time to help to ensure that no more of its vital services are cut.