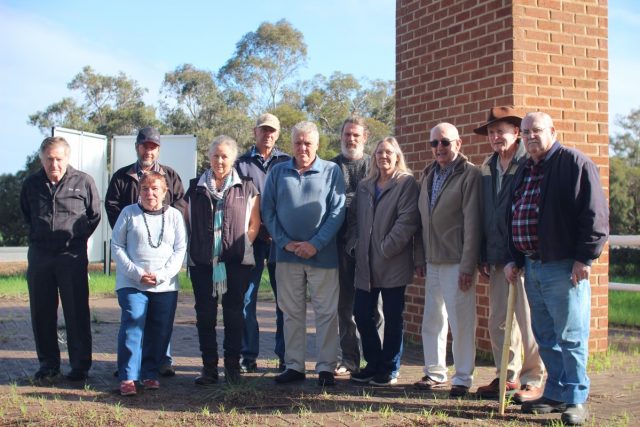 The region's development assessment panel has scrapped a meeting to consider Austral Bricks' $55m expansion plan after the Environmental Protection Authority stepped in to assess the impacts of the proposal. 
Examiner Newspapers understands the decision was made on Monday afternoon, just hours after EPA deputy chair Lee McIntosh handed down the determination. 
In a statement released earlier this week, the EPA stated that the company's plan to expand the factory's footprint by 8944 square-metres and increase production capacity by 50,000 tonnes annually had the potential to impact on air quality, social surroundings and flora and fauna – impacts that warranted an assessment to determine how environmental issues and emissions would be managed at the site, should the proposal be approved. 
The authority has also requested additional information, including a human health risk assessment, additional air quality modelling and management plans, information that will now be subject to a four-week public review. 
For the last six months, the proposal has faced intense scrutiny from members of the Serpentine Jarrahdale Ratepayers Association, the Austral Brickworks Stakeholder Group and the Byford Scarp Residents Association, who have been lobbying for the EPA to launch a full-scale Public Environmental Review of the proposal. 
Ratepayers Association president Alan Clarkson said he was pleased with the EPA's decision, but believed a full-scale review of the proposal was necessary. 
The decision is understood not to be appealable and comes just days after the Shire of Serpentine Jarrahdale council unanimously agreed to ask the panel for a month-long extension to consider the development application, despite the company opposing the arrangement.
The latest deferral is now the second the company has faced and one that Austral Bricks WA general manager David Johnson said would likely add several months to the consideration of any approvals for the site. 
"Austral Bricks will comply and provide the EPA with the further information it has requested to support the proposal for expanded production and the installation of more modern and efficient equipment," he said. 
"In the meantime, Austral Bricks will recommence high quality brick production at the Cardup site in accordance with existing approvals. 
"At each step of the way Austral has gone above and beyond to provide required information to state and local authorities. 
"To date, this has been a 12-month process. 
"Austral Bricks hopes that a decision to allow the expansion of production at Cardup will be made early in the New Year.
"This would enable much needed additional jobs to be brought on in line with the State Government's local jobs push and assist with the Covid-19 recovery."
Shire of Serpentine Jarrahdale president Michelle Rich said the shire would participate with the EPA process as and when requested, but refused to be drawn on what she thought of the decision.