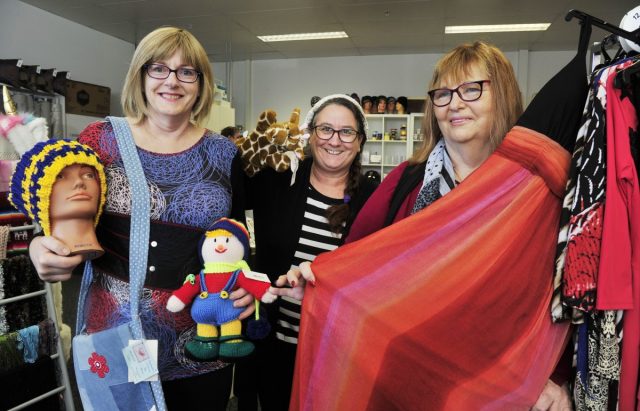 A new op-shop cross craft store has opened in Kelmscott with all proceeds going to helping rough sleepers and people in need.
HDStreetwise is a not-for-profit organisation that provides emergency relief items for rough sleepers, as well as families and individuals experiencing a crisis.
Beginning in 2010, started by founder Shelley Hubon, the group is led by a dedicated committee of diverse volunteers.
Their Cannington store sells a range of op-shop goods including affordable work wear and casual clothing, with 75 per cent of funds raised by the group going to outreach programs and 25 per cent allocated to overhead costs.
HDStreetwise volunteers create hampers for those in need as well as blankets and quilts.
The new HDStreetwise Crafty Recycling store in Kelmscott sells a range of goods, but focuses on providing affordable crafts and fabrics.
After a significant setback from the COVID-19 July lockdown, the team had to hold off on opening their new store until Monday, July 12.
When the doors first opened, a gentleman was already waiting to purchase an item that caught his eye in the window.
It took the organisation the best part of the month of June to organise the store, including adding counters, windows, signs and doors as well as items for purchase in preparation for their opening.
Items they sell include clothing, fabrics, beads, plants and even handmade nappy bags with nappy change pads.
The store is an extension of associated group Quilting Angels, who create quilts for the homeless using donations of fabrics that are cut into squares by volunteers.
Once the squares are cut, they are distributed to the Quilting Angel volunteers who sew them into quilts to be given to the homeless.
Located at Shop 13, Stargate Shopping Centre in Kelmscott, the store has something for everyone with all proceeds going to the organisation's ongoing efforts to increase support for homeless people in Western Australia.