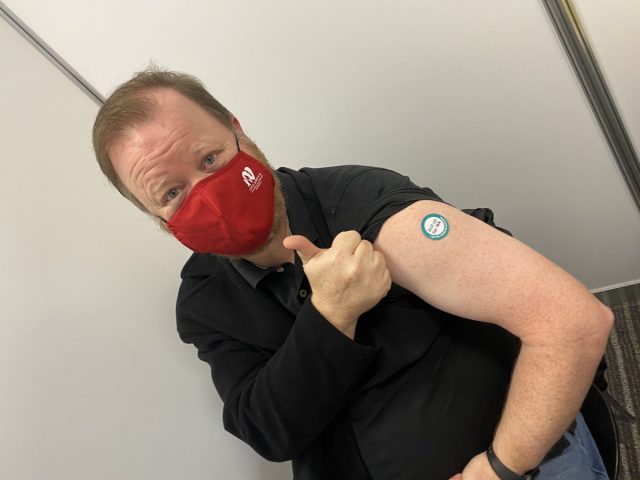 East Metropolitan residents are being urged to roll up and be vaccinated for COVID-19 by MLC Matthew Swinbourn.
Mr Swinbourn received his first dose of the Pfizer vaccine on Tuesday at the Perth Airport vaccination clinic.
Mr Swinbourn said it was important for him to get vaccinated to help protect his family and the community from COVID-19.
"It was important for me to roll up to protect my family, including my 16-year-old son Mitchell, who has a weakened immune system from rare cancer," he said.
"COVID-19 could seriously affect Mitchell, so I wanted to do what I could to protect him.
"It was a quick, easy and painless experience."
Mr Swinbourn wants all eligible people to get vaccinated to help protect vulnerable members of our community.
All people over 40 are now eligible for a vaccine, as well as people with certain medical conditions, people who work in particular industries and First Nations Australians over the age of 16.
Visit rollup.wa.gov.au to book in or register your interest for a vaccine at a state-run clinic.
"My wife Glenda has also rolled up, receiving the AstraZeneca vaccine," he said.
"Vaccination is the only path out of COVID-19, so I encourage everyone to roll up for your family, your community and for WA.
The community can book in or register interest in being vaccinated at rollup.wa.gov.au.