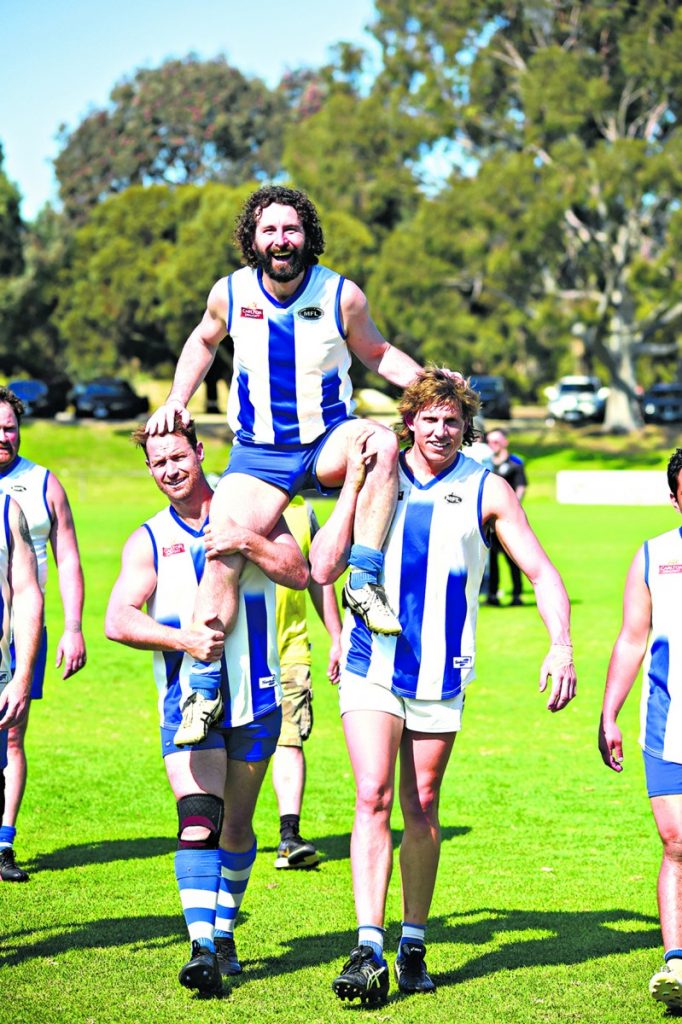 Local champions and new citizens were celebrated on Australia Day in Armadale, with 85 citizens welcomed to the community and awards going to its Community Citizens of the Year.
The Examiner spoke with Community Citizen of the Year Award recipient Robert Turner, who has been working towards disability inclusion through the Kelmscott Bulldogs Football Club.
"I wasn't expecting it, of course, I'm quite humbled, for sure," said Robert.
"But the real accolades and honours I believe should be to all participants of the Inclusion All-Abilities Group, who were the ones who established and created the foundations for inclusion in the community."
Mr Turner helped to establish the club's first integrated team earlier this year enabling people living with difficulties or a disability to participate in AFL, both as players and non-players.
"I've been following integrated football for the last eight to 10 years, trying to get it off the ground," said Robert.
"The community needed it, but it goes beyond that too. We have people who are no longer able to participate in the game they love, so you have to find opportunities for them to stay involved as well."
In the year ahead Robert hopes to set up an exhibition game of Visual Impaired Football, as well as an All-Abilities Come and Try Day in March.
"It's to give opportunity to people to look at Integrated Football, Visual Impaired Football, Wheelchair Football, Walking Football, everything," said Robert.
On top of his All-Abilities efforts, as well as the establishment of a Women's team, Robert is looking forward to establishing a pathway for youth players coming out of Junior Football to participate in a youth – or Colts – program, prior to ascending to Men's Football.
"We're putting a lot of time and effort into that," he said.
Mr Turner was keen to point to the community effort that has made his award possible.
"It takes a whole group of volunteers with dedication to provide opportunities for those who may not have the ability to go out and do it for themselves," he said.
"It's not just myself, there are several volunteers including my Father Kim Turner, Robert Fancote, Ryan Butcher and Perry Borger who give their time," said Robert.
"You'll never have friends in life as what you do around a football or community club."
Mayor Ruth Butterfield said the recipients of the awards, in the categories of Young Community Citizen, Senior Community Citizen, Active Citizen and Community Citizen of the Year, had contributed their time and talents to bring about positive change.
"Recognition of these remarkable individuals and groups is integral to fostering community pride and embedding their endeavours into the fabric of our own local story," said the Mayor.