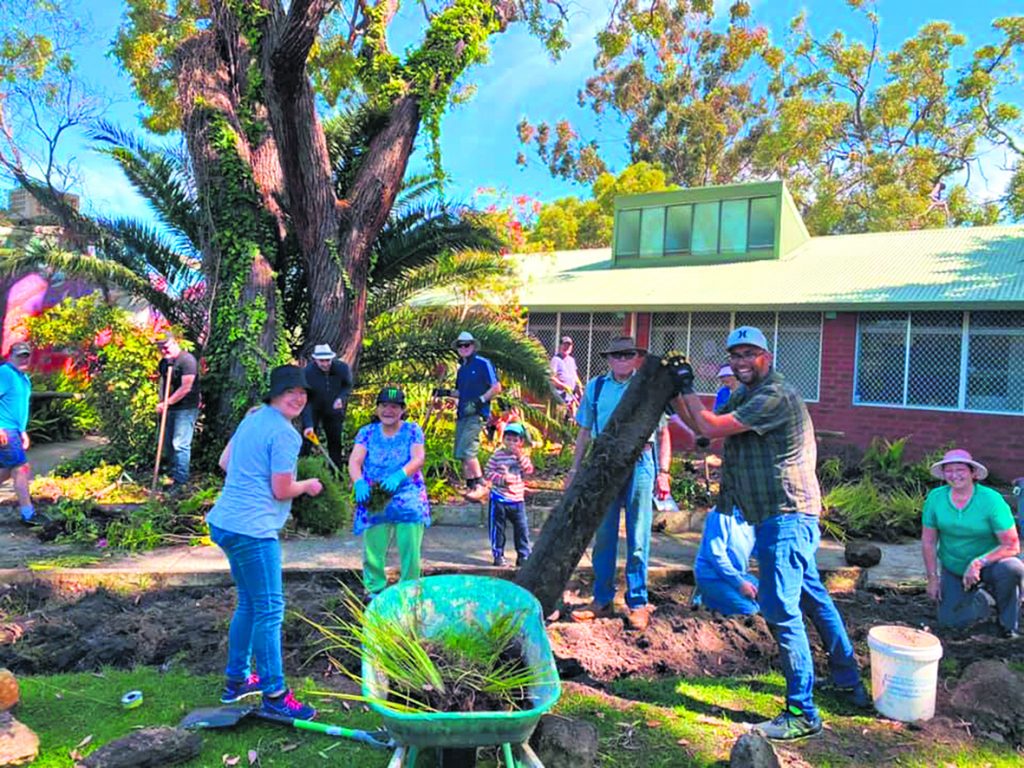 Want to transform your local school or community group?
That's exactly what Chelsea Horner of the New Spring Church did after the group secured funding to carry out landscaping and gardening at Grovelands Primary School.
"We had the volunteers, we have about 100 volunteers, and we thought we would clean up the gardens at the primary school," said Chelsea.
After securing the grant through the Community Grants program, the New Spring Church took a day off of their normal church service and rallied their entire congregation to pitch in with the gardening effort.
"We had a team organising it and working everything out, we had a landscaper. We all went down and did it all in one day," said Chelsea.
Chelsea said that the process took a little bit of time but an officer from the City of Armadale guided them through the process.
Joanna Kiddie from Roleystone Karragullen Junior Cricket Club said they secured $1000 in the first round of grant funding, which closed on September 29, 2021, which went towards new equipment for the team.
"We sought funding from the City of Armadale to help purchase cricket bags, wicket keeping pads, stumps, balls and training equipment," said Joanna.
"This allowed each junior team to have a complete set of kit enabling safe and inclusive play – removing the requirement for parents and guardians to purchase individually," she said.
Local organisations in need of a funding boost have a chance at securing a $5000 grant, through the upcoming Round 2 of the City of Armadale's Community Grants program in 2022.
The City of Armadale provides two rounds of community grant funding each financial year, with the aim of supporting community organisations that bring a benefit to the local community.
Applications open on March 1, when grants of up to $5000 will be available for incorporated not-for-profit community groups and organisations involved in sporting, welfare, educational, arts, cultural, children, youth, seniors and other relevant groups.
Before submitting an application, community organisations and groups are required to discuss their project with the relevant member of the City of Armadale Community Development team.
For more information email info@armadale.wa.gov.au or call 9394 5638 by March 21.
Applications close 4.30pm on Monday, March 28, 2022.