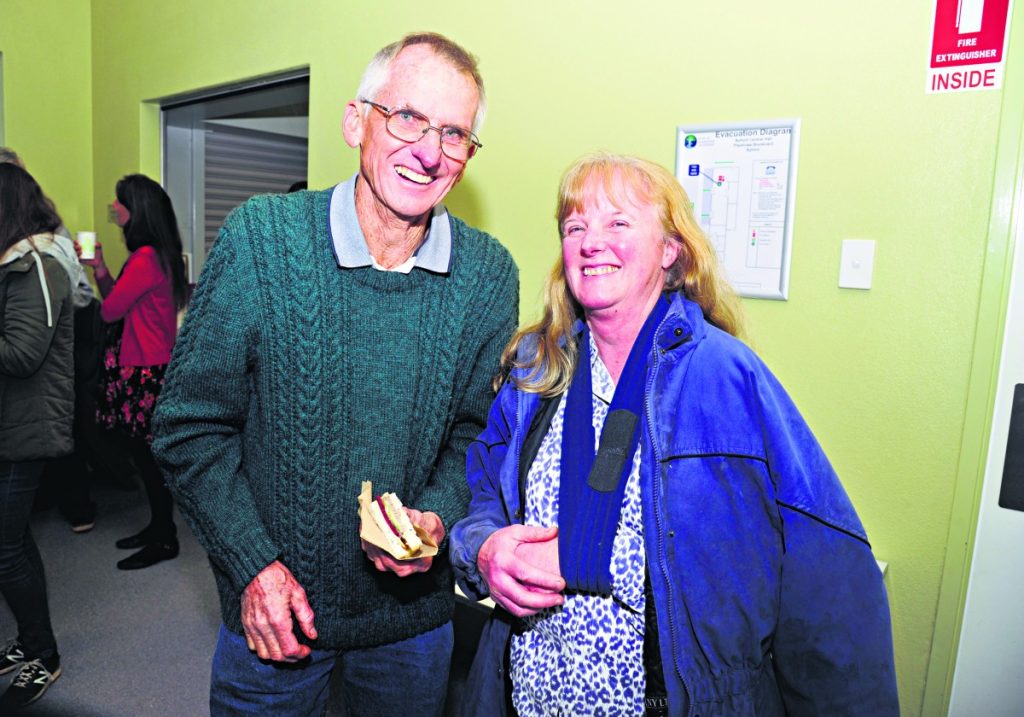 The annual Australia Day Awards and Citizenship Ceremony in SJ welcomed new faces and celebrated community champions – one of whom was recognised for more than 20 years of service with the Clem Kentish Award.
The energetic Trevor Senior, who is on committees including the SJ Library Friends, Trails at Jarrahdale Heritage Society, Serpentine Historical Society and, previously, Junior Coordinator at SJ Blues Cricket Club, is part of a legacy of community service in SJ.
"The award was special to me because Clem Kentish and my father Eric Senior worked together as Shire President and Deputy Shire President for 25 years, between 1964 and 1989," said Mr Senior.
"My mother Connie and Eric were very good friends of Clem and Ira Kentish, and mum and dad had both received the award for their services to the community," he said.
This year the Shire also recognised 13 members of the Shire's local volunteer bushfire brigades with the National Medal, an award that recognises 15 years of diligent service by members of the Australian Emergency Services.
"It was an honour to incorporate these awards in our Australia Day celebrations, and to acknowledge all Emergency Services staff and volunteers throughout the Shire," Shire President Cr Rich said.
The Shire also welcomed 29 new citizens from nine different countries, including Angola, Canada, Chile, India, Indonesia, New Zealand, Netherlands, Pakistan and the United Kingdom.
Speaking of some of his fondest achievements over the years, Mr Senior spoke of the projects he has worked, including local cricket.
"With the support of the SJ Blues Cricket Club and some committed mums and dads, we started the Have a Go Cricket for the young children, and I was grateful to have older boys who were prepared and committed to play 'pairs cricket' amongst themselves until we recruited enough players to form teams," he said.
"It was very satisfying that, after two seasons, we were able to enter teams into the Peel Junior Cricket Association.
In 2020, the Serpentine Historical Society obtained grants to enhance the entrance to the Serpentine Cemetery with artwork and a pathway.
And a gazebo was built to allow families and friends to reflect in a peaceful setting on the grounds.
"We are also proud of the support from the descendants of 21 settler families who donated money, plus grants from the SJ Shire, Bendigo Bank and Seasons Funerals that allowed the Society to build a gazebo at the Serpentine Cemetery," said Mr Senior.
Looking to the year ahead, the award has no hope of slowing the local hero's pace, with projects for his various member-committees already in the works.
"The organisations I am a member of give me interests which I enjoy, and I also enjoy the friendship of the members. I am happy to volunteer my services."