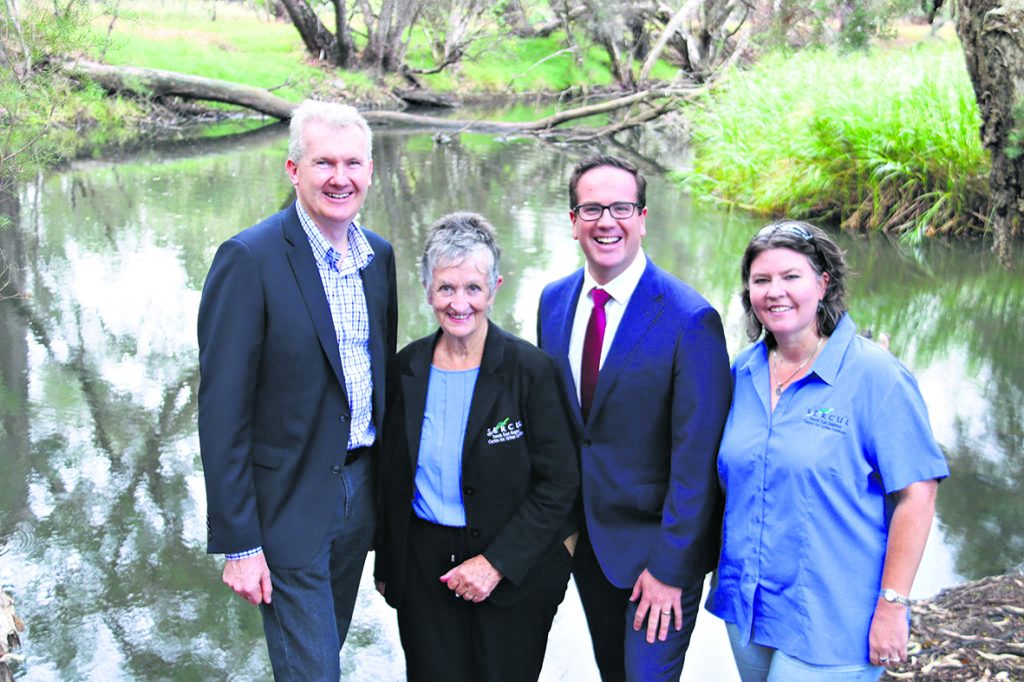 Tireless environmentalist and community advocate Patricia Hart, who served as a councillor and deputy mayor at the City of Armadale, was honoured last week with a Medal of the Order of Australia (OAM) for her service to the community.
The Order of Australia recognises Australians who have demonstrated outstanding service or exceptional achievement and is presented to appointees by the Governor-General each Australia Day.
"I feel overwhelmed and excited," said Ms Hart about receiving the award.
"It's been a lovely response from the community, I feel like I'm sharing it with them. You only achieve by working with others, and together you get the outcomes, so we're all sharing it together," she said.
Ms Hart has been a dedicated advocate for community and environmental issues in her local area, having lived around Armadale and Roleystone for over 40 years.
Although her resume lists her work as a councillor and deputy mayor for the City of Armadale, founder of the Armadale Rivercare Group, director of the Swan River Trust and chair of the Armadale Gosnells Landcare Group, as well as numerous other volunteer positions, Ms Hart's community service began simply in 1978.
"I first started off when my children were just little.  We used to drive down to the Gosnells toy library and I said to my friend, 'we need one in Armadale,'" said Ms Hart.
"We made scones and grew strawberries to raise money, and we set up a toy library," she said.
"I just really enjoy working with people. If there's a need and you really believe in what you're going for, you'll work together to get a good outcome."
"There's just so much goodness in the city of Armadale, the people are great and when the chips are down, they all come together, I love it," she said.
Messages of support for Ms Hart's award have flooded in since the Australia Day ceremony, with local councils and politicians lining up to congratulate the AOM recipient.
"On behalf of the City of Armadale and my fellow councillors, I congratulate former Councillor and Deputy Mayor, Patricia Hart OAM, for her recognition in this year's Australia Day Honours," City of Armadale mayor Ruth Butterfield said.
"She is passionate about preserving river health, wetlands, and natural areas for future generations," said the mayor.
"Her knowledge and commitment to Perth's rivers makes her a tenacious advocate, and I'm pleased that her dedication has been formally recognised."
Member for Burt, Matt Keogh MP, said he is passionate about the 'local legend's' advocacy for cleaning up the Canning River.
"Congratulations to local legend Pat Hart," said Mr Keogh.
"Pat is an absolute force of nature – working with our local SERCUL and Armadale Gosnells Landcare Group, she is unbelievably passionate about cleaning up our rivers and restoring our precious foothills and waterways," he said.
Ms Hart is currently focused on numerous projects through the Armadale Gosnells Landcare Group and hopes to inspire young people to get involved in their local community.
"It's their future, what we do is for them, it's our kids and grandkids, and I would love the young ones to think about how they can get involved," she said.
"Whatever it is, get involved and learn, it's good fun.  I was chair of the Mosman Park Netball Club at 17 and since then it's just been an amazing journey, I love doing what I do."