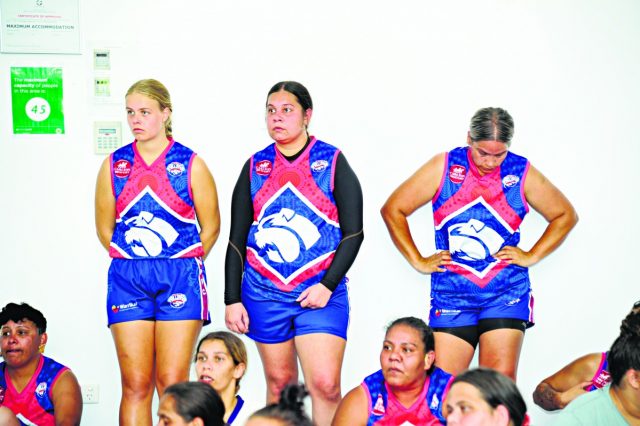 The Metro Football League [MFL] president has launched an extraordinary broadside at the Perth Football League [PFL] over their failure to allow the Queens Park Bulldogs and Koongamia Football Club's women's teams to play in their league after the MFL women's competition folded last week.
After a successful 2021 season, Kelmscott Football Club were allowed entry into the PFL, leaving the MFL with just four female teams – Queens Park, Koongamia, Murdoch and Dwellingup.
In round one of the competition, Queens Park were met with a Murdoch team with only six players, winning by forfeit.
A football league with just three teams isn't a viable league, forcing the MFL to pull the plug on the women's competition.
Within 24 hours, Dwelingup were admitted into the Peel Football League, however when Queens Park Bulldogs president Ross White requested teams be admitted into the PFL, the answer from PFL chief executive Benjamin Haywood was a straight no, with no explanation.
There was an offer to use Queens Park and Koongamia players to top-op other struggling teams, an offer that that Mr White described as culturally, morally and ethically wrong.
The PFL's decision has incensed MFL president Rowan Carson, who fired a broadside at the PFL for ignoring grass-roots football.
"They're selfish, they don't care about grass-roots football, they're more of an elitist competition, they only really care about the A and B grade, the rest are just there to get them more power in the commission I gather," he said.
"They're quite an arrogant group, they don't want to even answer to the WAFC who fund them to the amount of $300,000 per year."
He said the logistics of admitting Queens Park and Koongamia were extraordinarily simple.
"Why are the PFL stopping these two predominantly Aboriginal teams coming into the Perth Football League for a one-year probationary period?
"The only way it's going to work is if they're shamed into it.
"There are four byes in the women's competition.
They've got 10 teams in A, B and C5, C1, 2, 3 and 4 all have nine teams, so four teams have a bye in amateurs.
"How hard is it to slot Queens Park and Koongamia into those, get all the stuff done on playHQ and all the other things, get them ticked off and have them as provisional teams.
"It is so simple, they're the only league in WA that stop people from playing football.
"The WA Football Commission's charter is to grow the game, we're competing with soccer, not each other.
"The Peel Football League let Dwelingup go into the Peel league within 24 hours."
Examiner Newspapers contacted the Western Australian Football Commission on Thursday April 28, but have received no response to questions.
Multiple calls to PFL president Benjamin Haywood have gone unanswered, as have calls to marketing and media officer Adam Gileno.
Football operations manager Geoff Palmer did answer his phone, but told Examiner Newspapers he was not the right person to speak to, saying he would get someone to contact us, but at time of print no one from the PFL has made contact.
A change.org petition has been set up to urge the PFL to admit the two teams, with 500 supporters signing it in four days.