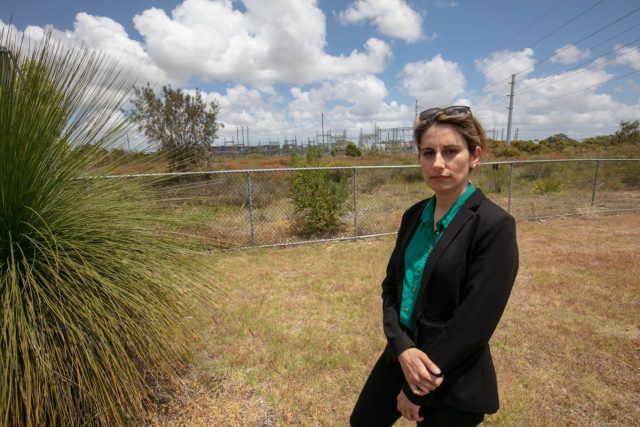 Congestion issues and economic concern have won out in the fight over Stage 3 of the Southern Link Road project, with the City of Canning council voting down a push to pull the plug on the project.
It has been six months since Councillor Sarah Saberi moved a motion that would have seen council forgo $4 million in Main Roads WA funding and scrap the road due to concerns over the environmental impact on the Threatened Ecological Community (TEC) known as the Canning Claypan or Canning Swamp.
The road, which will run from Gerard Street to Grey Street, is a crucial part of Canning's City Centre Activity Centre Plan but would see 0.41 hectares of TEC cleared to make way for the road.
While Cr Saberi's motion, seconded by Cr Mark Bain, was moved in October 2021, it was deferred to await a decision on assessing the impact on the wetlands from the Environmental Protection Authority.
That decision was received by the city on February 16, and despite 20 public comments calling for a public environmental review, the EPA elected against assessing the site.
Cr Saberi said she was quite disappointed at the EPA's decision
"It's unfortunate we've effectively come too far to consider the longer-term ramifications on the environment," she said.
"Does this all sound familiar?
"Because it should do, it's similar with what happened in Canning Vale with the Canning kangaroos, so, we're just over-looking it again.
"Again, we've got a similar situation.
"I'm quite disappointed, I'd like to mention that because we talk about money, money, money, it's not just about the economics of it, we actually have an obligation to our future generations to make a decision on this, and if making more roads is important to this council, let's go ahead and make more roads, that's all I can say."
In speaking against Cr Saberi's motion, councillors mentioned the reputational risk of returning money already committed by MRWA, and the importance the road would have to future development, with Cr Singh in particular railing against the congestion around Grey Street and Liege Street.
The motion was voted down 9-2, with only Cr Bain and Cr Saberi voting in the affirmative.