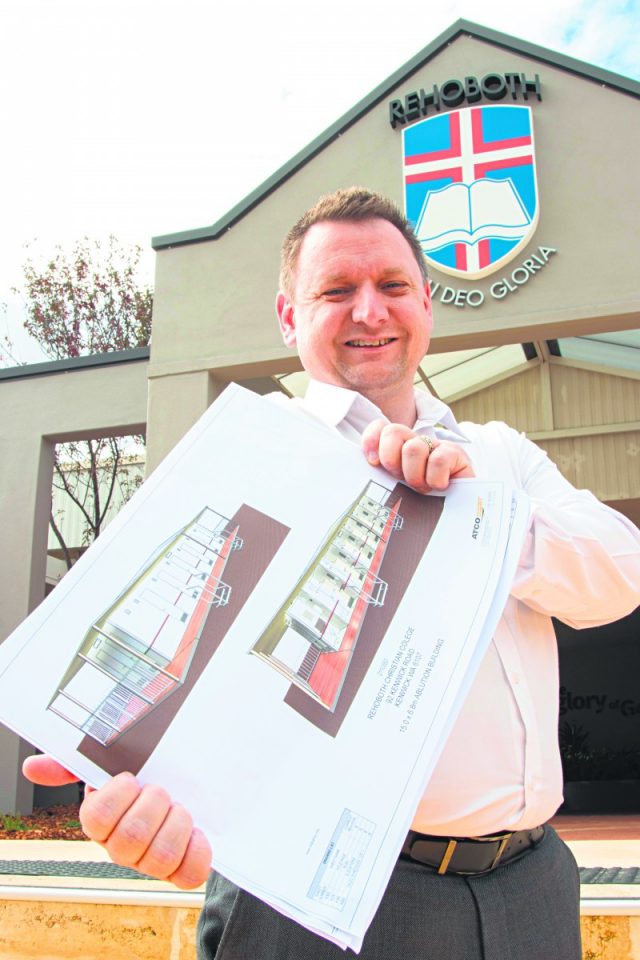 Rehoboth Christian College were a big winner at Tuesday's Gosnells council meeting, with two development application from the school supported unanimously.
The successful development applications see the cap on students and staff at the school's Kenwick campus increased by 101 and enable the College to hire out its facilities to like-minded community groups.
College projects manager Seth Merlo said the increase in numbers was driven by a desire to keep families off any potential waiting list for the school.
"We've been fortunate enough to grow and increase our student number over the last couple of years," he said.
"We are scratching our head a little about how COVID might have played into it but apart from that we've got a good enrolment process, positive word of mouth has played a huge part as well, we've done a lot of work on our curriculum and that gets families with students already enrolled talking.
"Our previous cap was 706 staff and students, and while we're still under that we know we're growing and we don't want anyone to have to go on a waiting list.
"We haven't had to turn a family away and we don't want to end up in that situation, that's one of the main drivers, if they want to choose Rehoboth we want to have a place for them."
A desire to better service like-minded community groups will also see the school able to hire out certain facilities, a move Mr Merlo described as pragmatic.
"Our gym in-particular, one of the requirements of the grant we received as the ability to be able to hire it out to community groups.
"Being able to extend what we do in the school to like-minded groups is a driver, we've been letting Girls Brigade use some of our facilities and we get regular requests from church groups looking for spaces.
"The buildings are sitting empty after hours, so why not use them if there is a way we can do that."