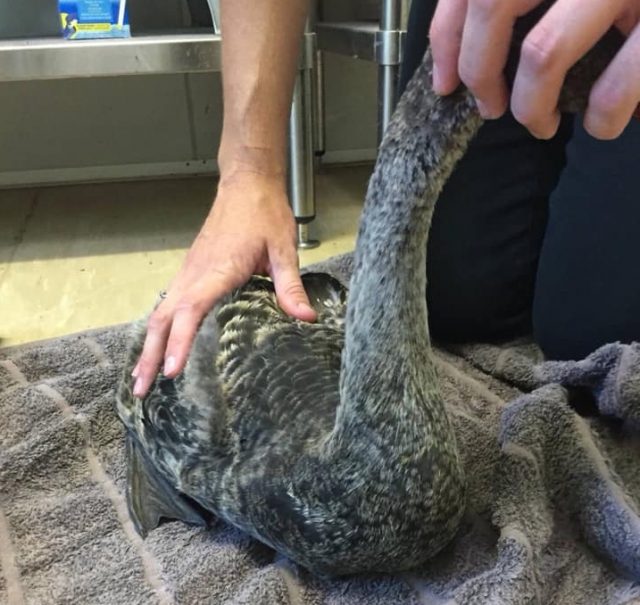 Residents in the Forrestdale and Piara Waters areas are being urged to keep an eye out for cygnets and swans that may be wandering around busy streets and intersections. 
Darling Range Wildlife Shelter executive coordinator Michelle Hazelwood said the birds could possibly be from nearby Forrestdale Lake, which has recently dried up in the warmer weather. 
"Forrestdale Lake has been a significant breeding site for swans. However, the lake has dried up each December over the past few years," she said. 
"The area has a strong fox presence and foxes often predate upon the flightless cygnets. 
"Unfortunately flightless young are unable to move on with the adult birds and are left unattended." 
A number of cygnets, which were incapable of flying, were scheduled to be rescued from the area. However the birdlife had already left prior to the rescue attempt. 
Ms Hazelwood said if anyone sighted cygnets or swans they should try and herd them safely to an enclosed yard free of hazards. 
"It is really important that wandering cygnets are captured and either taken to a wildlife centre or relocated to a healthy water body as soon as possible," she said. 
"Fresh water can be left for the birds to access while advice is sought.
"If left exposed and wandering they have a very high risk of being predated by foxes or ending up on roads."