Car bursts into flames
A dramatic police pursuit which started in Maddington has ended in Carlisle after the car burst into flames.
Just before midnight last Thursday police spotted a black Mazda 6 Hatchback in Maddington.
Police believed the driver and two passengers would be able to assist with investigations into burglary matters in the Mirrabooka District.
The vehicle failed to stop after police turned on their sirens and then drove away towards Albany Highway at speed.
Police used Airwing to monitor the vehicle overhead.
The vehicle caught fire and was stopped on Planet Street, Carlisle.
Three persons fled the vehicle but were arrested nearby.
A male and woman currently remain in custody, assisting with inquiries.
The 35-year-old male driver from Nollamara has been charged with being unlicenced, failure to stop, reckless driving and attempted escape.
He has also been charged in relation to alleged burglaries that occurred between 31 October and 10 November 2, in the suburbs of Ashfield, Bayswater, Carlisle, Dianella, Mirrabooka, Morley, Noranda, and Stirling
A 38-year-old woman from Balga who was a passenger in the vehicle during the incident on 9 November, has been charged with Breach of Bail.
They are both appeared before the Perth Magistrates Court on Saturday.
Second Maddington pursuit in one week
An unlicenced teenager was arrested after crashing into another car during a police pursuit in Maddington.
About 7.30pm on Friday police attempted to stop a gold Nissan Pulsar sedan driving on Burslem Drive.
The driver did not stop, and continued along Burslem Drive before turning onto Albany Highway.
It will be alleged the driver of the Nissan Pulsar turned off the vehicle's headlights on the approach to Royal Street and Wanaping Road in Kenwick.
It will be further alleged as the driver of the Nissan Pulsar attempted to turn right into Wanaping Road, he collided with a Toyota Camry sedan.
The 22-year-old male driver of the Toyota Camry was taken to Royal Perth Hospital for his injuries.
The 18-year-old male driver of the Nissan Pulsar and a 17-year-old female passenger were taken into custody.
The 18-year-old man from Maddington has been charged with: Failing to stop, Dangerous Driving causing bodily harm, Reckless driving to escape police pursuit, Never holding a licence, and possession of cannabis.
He appeared before the Perth Magistrates Court on Monday.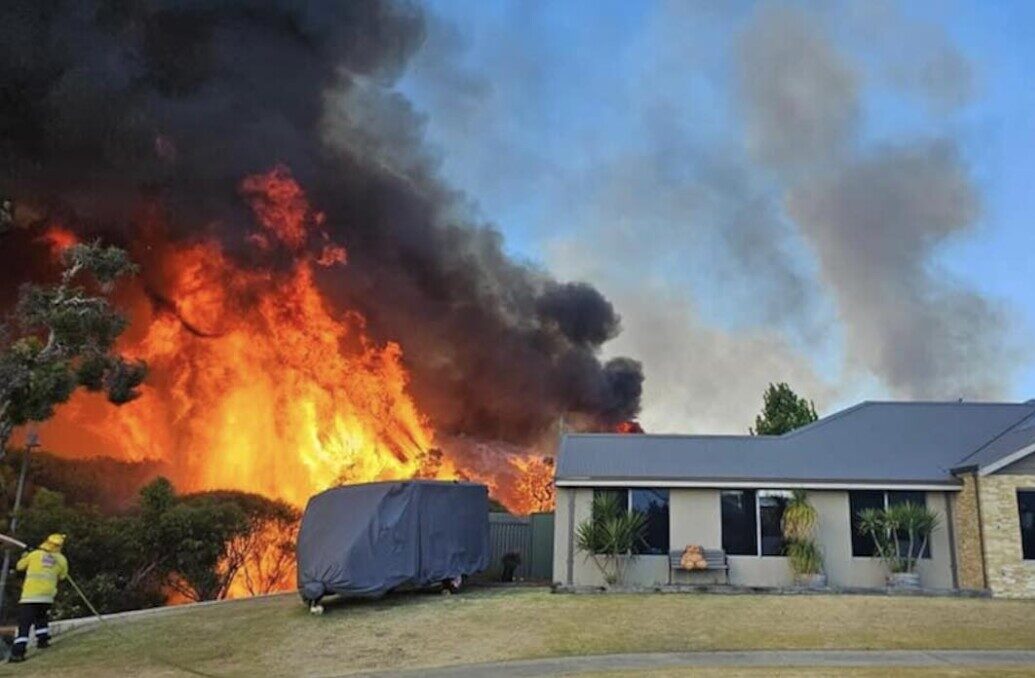 Boys cautioned by Arson Squad in relation to Piara Waters fires
Following extensive investigations, Arson Squad have identified and spoken to two boys in relation to the Piara Waters bushfire on 4 November.
The two 12-year-olds were provided formal written cautions for one count of Breach of Duty and one count of Stealing.
It is understood the boys were playing with matches when things got out of their control and the bushfire started.
Both children were spoken to by Arson Squad detectives and were highly remorseful for their actions.
In addition to the written cautions, the boys will be referred to the Juvenile and Family Fire Awareness (JAFFA) program.