In a show of solidarity for safety, officers and prisoners at Karnet Prison Farm have banded together to help fight off a significant bushfire that came within metres of the facility's boundary.
The Serpentine Complex bushfire was sparked by a series of lightning strikes on Friday, November 3. Hot, gusty conditions the following day saw the fire rage out of control and start to encroach on the Prison Farm.
An Incident Command Facility was established between the Department of Justice staff and DFES who reviewed the most effective way to safely manage the situation.
Prison staff and the minimum-security prisoners worked through Saturday and Sunday to stave off the blaze in close collaboration with emergency services.
The Department of Justice has confirmed that at one stage, the fire front came within 20 metres of the eastern fence line.
Karnet and other custodial facilities including Wooroloo Prison Farm have recently been undertaking fire mitigation training and work.
The department said staff, including medical personnel, took measures to ensure the health and safety of prisoners during the emergency.
According to supervising senior officers, the group of Karnet prisoners showed calmness under pressure as they patrolled the fence line, created firebreaks and extinguished flames.
As well as protecting lives and buildings, defending the prison's farm assets was of critical importance given Karnet is a major supplier of meat, dairy products and fresh produce across the WA custodial estate.
The livestock, water pumps and tanks, dairy, abattoir, market gardens, and associated buildings and infrastructure were saved. Spot and ember fires on or near prison grounds were also well contained.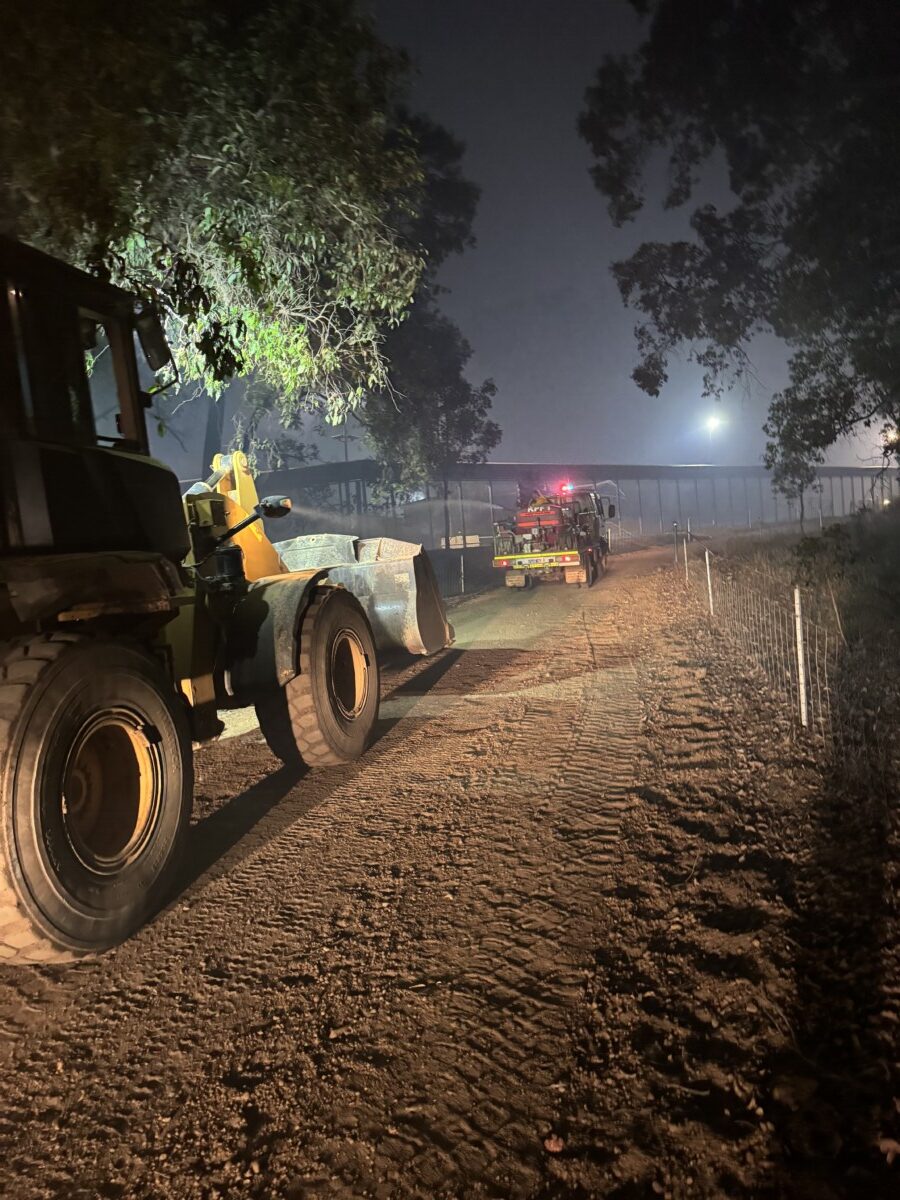 "It was a close shave for the prison property and the prisoners and officers excelled over a sustained and intense period," Karnet Superintendent Peter Vose said.
"A fire truck and water tenders were deployed to the site and our crews managed the emergency superbly and brought the fires under control.
"The fire mitigation strategies and training that both staff and prisoners undertake, kicked in to help keep everyone safe."
When the threat eased, dayshift staff not involved in firefighting were able to leave the facility by road under DFES escort late on the Saturday night.
The Karnet fire crews spent the next couple of days mopping up the area after the danger passed.