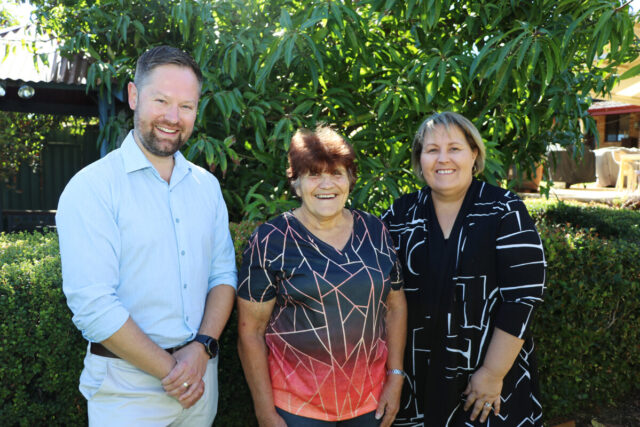 Nominations are now open for the 2024 Gosnells Neighbour of the Year Award.
Returning after last year's highly successful launch, the award recognises and celebrates local people who dedicate time to helping and supporting their neighbours and local neighbourhood.
Gosnells mayor Terresa Lynes said the award gave people a chance to publicly acknowledge the kind deeds of their neighbours.
"While our annual Citizen of the Year Awards provide an opportunity to acknowledge the efforts of individuals and organisations that have an impact across the whole community, our Neighbour of the Year Award recognises and celebrates people who make a more localised difference, in their immediate neighbourhood," she said.
"These people make a real effort to help and support their neighbours and improve their neighbourhood.
"We are looking for people who demonstrate a sense of pride in their local neighbourhood and a commitment to making it a better place through simple neighbourly actions.
"Neighbour of the Year nominees should also show a willingness to help their neighbours and build supportive relationships with people who live around them, particularly vulnerable people.
"And we want to acknowledge those people who initiate activities that increase social connections between neighbours and in local neighbourhoods.
"Earlier this year, Thornlie resident Rose Barnes was crowned the inaugural Gosnells Neighbour of the Year, in recognition of the many ways in which she helped her neighbours – from caring for pets, rescuing wildlife and gardening, to checking in to make sure her neighbours were okay or watching for suspicious activity in the street.
"I encourage you all to think about people you know who deserve to be nominated."
All Neighbour of the Year nominees and those who nominated them will be invited to a special morning tea hosted by the city, during which the winner will be announced.
To nominate someone, complete the form at gosnells.wa.gov.au.
Nominations close on Thursday February 1.