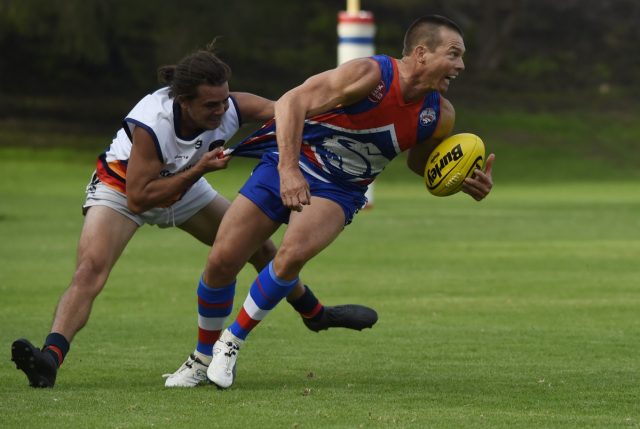 West Coast Eagles legend Ben Cousins picked himself up and dusted himself off, before returning to the football field in style.
The troubled Brownlow Medallist played his first game for Queens Park Bulldogs Football Club's Division One side, against Koongamia, on Sunday afternoon.
The Round Five blockbuster saw Queens Park cruise to a devastating 18.11 (119) to 11.13 (79) victory, in front of a strong home crowd.
Fans at Queens Park Reserve erupted when Cousins booted his first goal for the club, and only goal for the game.
After last weekend's stellar performance, the Bulldogs now sit second on the 2021 Metro Football League – Division One ladder.
Koongamia still remains on top, ahead of Queens Park, Brighton, Kelmscott, Innaloo, and Murdoch University.
Queens Park's Division Two side suffered a miserable 4.10 (34) to 17.9 (111) loss to Koongamia, earlier in the day.
The Bulldogs' women's team, on the other hand, secured its first win of the season with a mesmerising display against Koongamia – 6.2 (38) to 4.4 (28.
Returning to Queens Park Reserve, the Bulldogs' Division One, Two, and women's sides will go up against Murdoch on Sunday, May 23.
Visit facebook.com/QueensParkBulldogsFC for more details about the club and this year's MFL season.