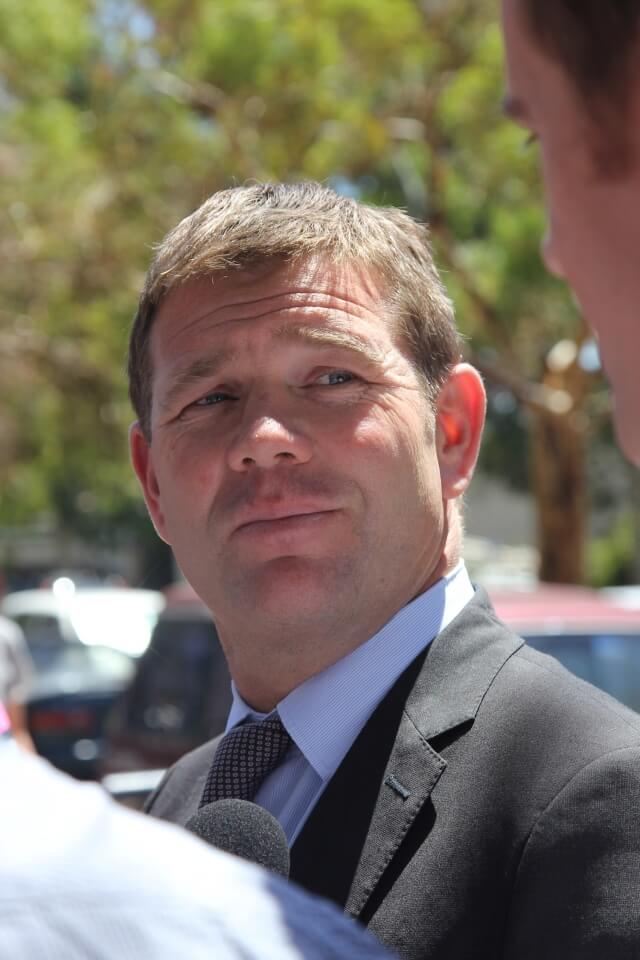 Former AFL star Ben Cousins will spend the night behind bars after breaching a violence restraining order and aggravated stalking in relation to his former partner.
A dishevelled-looking Mr Cousins appeared in Armadale Magistrates Court today after being arrested by police last night.
Armadale Detectives charged Cousins after executing two search warrants at residences in Melville and Bicton overnight.
He was arrested as he arrived in a vehicle at the Melville address.
A further search of Cousins' car allegedly located an amount of methamphetamine.
Police then executed a second search warrant at a Bicton address and allegedly located a smoking utensil and a further amount of methamphetamine. Police laid 11 charges in total.
Mr Cousins' lawyer Michael Tudori told the court that the breaches of the violence restraining order and the aggravated stalking charges should be dealt with by the Family Court but Magistrate Nicholas Lemmon disagreed and asked for a copy of the original RVO.
Mr Cousins became agitated during the hearing stating that he was told to ring his former partner between five and six o'clock each night, but Magistrate Lemmon said contact with his former partner was not permitted in the RVO.
The Magistrate denied a bail request by Mr Cousins' lawyer.
"The risks of the bail application is not that he (Cousins) won't appear in court, the risk is one of reoffending on the basis of the drug offence, but in addition there is also a pattern of breaking the RVO."
Mr Cousins was remanded in custody and is due to appear in court again on March 10.