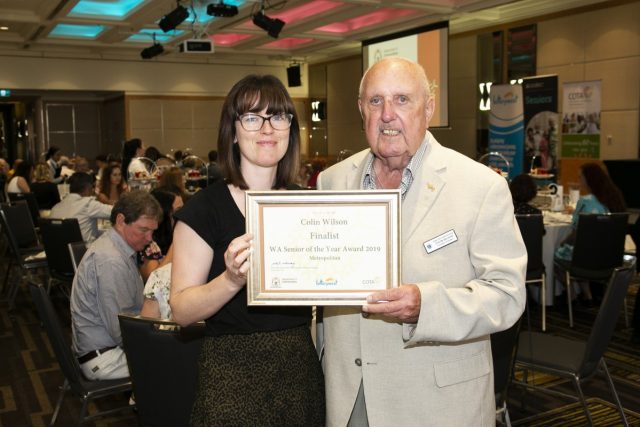 An offer to help out a friend about seven years ago has led to Darling Downs resident Colin Wilson to discovering a love and desire to assist others with their four-legged friends. 
Mr Wilson was approached by community stalwart and volunteer Lucy Denholm who asked him if he might be able to help out by walking some dogs. 
The pet-loving, long-term volunteer jumped at the chance and has since spent countless hours every day walking dogs around nearby suburbs of Armadale and Kelmscott, in conjunction with volunteer-run organisation Pets of Older Persons (POOPs) WA. 
The not-for-profit organisation helps keep people and their pets together, an idea that Mr Wilson firmly believes in. 
"If you are living by yourself and you are 80 years old and you have always had a dog and you don't want to go in a nursing home but your house is reasonable and you get some help to do everything and you want to keep the dog, I don't mind walking it," he said. 
"I walk every day at Gwynne Park in Armadale. Then I usually go onto my second person just off Champion Drive and there is a couple of reserves around there. 
"For some people, I am the only person they see all day." 
Mr Wilson's efforts have landed him some well-deserved statewide recognition, as he was recently named as a finalist in this year's WA Metropolitan Senior of Year category at the 2019 Western Australian Seniors Awards. 
He said he was humbled by the recognition. 
"I am a normal person, but I like meeting people and helping people and I would hope that they would help me or my family too," he said. 
"It was the statewide bit that got me because when you think about it Western Australia is quite a big place and the metropolitan area is quite a big place now so to get up there in the last two or three people in the state for just walking dogs … that was the thing that really got to me."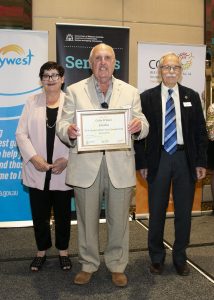 Although his wife Pat doesn't join him in his daily walks, she helps out with everything else including all the paperwork for POOPs WA. 
She said to be recognised as a finalist shows that he is appreciated and she hopes it might encourage more people to get involved. 
"When he first started with POOPs WA it wasn't well known but gradually it has got a bit more and a bit more," she said. 
"We put little cards in the local veterinarians to let people know about POOPs and within the last few weeks they have got a webpage going. 
"It's not only just walking the dogs, it also taking them to the vets and taking them to be clipped." 
This year's awards were held earlier this month as part of Western Australia's Seniors Week, which runs from November 10 to 17.