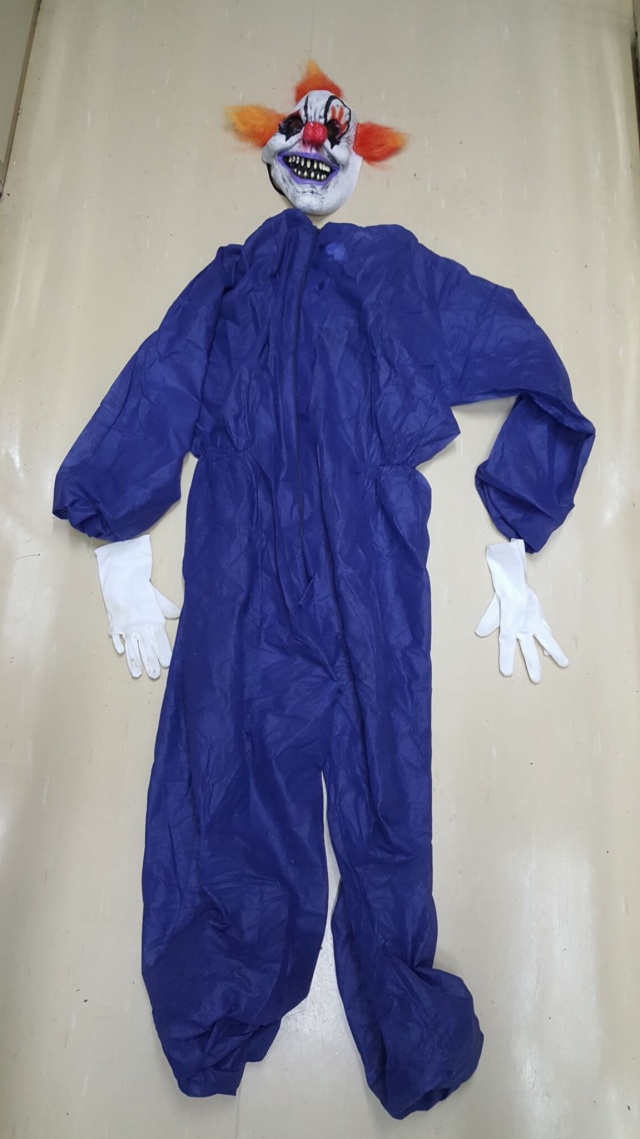 Inspired by the upcoming film remake of Stephen King's hit novel It, a clown craze sweeping America has arrived in Perth with alleged sightings of people dressed in costume in Armadale, Gosnells and Byford.
Dressed in clown outfits people are emerging from bushes, behind trees and jumping onto roads.
On October 9 a woman, who said she did not want to be named, was driving on Tonkin Highway and said she had hit a pedestrian dressed as a clown.
St John Ambulance, a canine unit and the police air wing attended the scene but the person could not be located.
The woman said she was scared out of her wits.
"I said to my husband it doesn't matter what they are doing or what pranks they are pulling and even the fact that they are being completely stupid," she said.
"It's going to play on my mind that I actually hit somebody with my car.
"I could have reacted in a completely different way and swerved so much I hit a tree or I could have had my kids in the car.
"These people don't think and I'm so frustrated by it, I'm now so petrified that one is going to jump out from somewhere or is lurking in the backyard."
In another clown related incident police arrested a 19-year-old man from Northam where it was alleged he chased a group of teenage girls dressed as a clown.
Senior Sergeant Jodie Pearson from Gosnells police station said the information she had received was that schools were being singled out as targets for clown activity.
"There is an anti-clown activity facebook page which lists schools that maybe targeted," she said.
"However it is unknown how the site has gained this information.
"The Gosnells subdistrict has not had any clown related activity."
Despite the numerous clown sightings and facebook posts some remain sceptical due to a lack of evidence in certain areas.
There have been reported sightings of clowns near Byford Hungry Jack's on October 8 and 9 but one employee said she had been there all weekend and did not see anything.
Police said that dressing as a clown was not against the law but a person who engaged in criminal, anti-social or threatening activity towards others could face charges.
In relation to the possession of a disguise charge, possessing a disguise was not unlawful unless it was used to conceal identity while committing an offence.