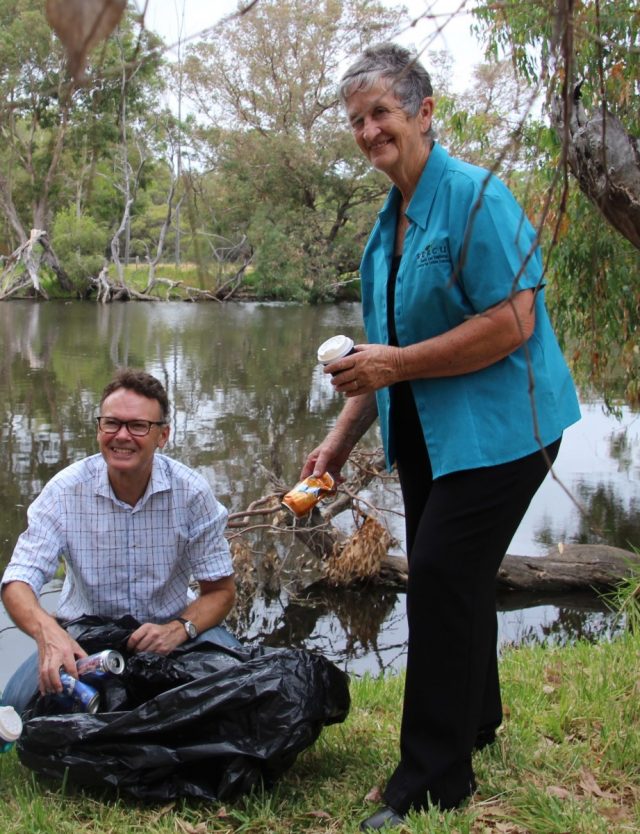 One million dollars in State Government funding has been allocated to the Riverbank Program to improve the condition of shorelines across Perth and enhance biodiversity, infrastructure protection and social amenity value in the Swan Canning Riverpark.
Eleven projects have been awarded more than $424,000 under the program's grants scheme for 2019-20 which will provide ecological restoration of the Canning and Southern rivers and rehabilitation of the northwestern foreshore.
The remaining funding of more than $575,000 will be going to projects in the Swan and Canning rivers and will contribute to the Nature Conservancy's restoration of the iconic Swan project that will help mussel reeds and create native animal habitats.
Member for Thornlie Chris Tallentire said the Canning River is a fabulous community asset but it was suffering neglect and some- thing needs to be done about it.
"We want local people to love and use the river," he said.
"People want to be able to walk, bird-watch, jog, cycle and kayak along and by the river.
"Done correctly we can improve the recreational experience while improving the health of the whole river."
Environment Minister Stephen Dawson said the Riverbank program is a great way to ensure the water- ways along the Perth foreshore remained protected.
"The Swan and Canning rivers are incredibly important to Perth's residents, our tourism and our economy," he said.
"This important work includes ecological protection, shoreline restoration, native animal habitat creation, re-vegetation and weed control to help keep our rivers healthy and enjoyed by all."