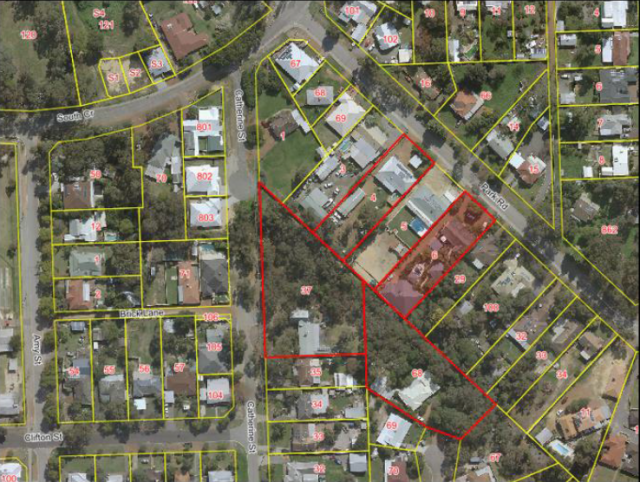 An application for a shed, which will be used to house a boat and other recreational equipment, was approved by the Serpentine Jarrahdale council this week, much to the disgust of an opposing neighbour. 
The decision surrounding the 10 metre by 18 metre shed was a contentious issue at this week's meeting, as both the home owner and one of the neighbours made public statements ahead of the councillor's vote. 
After a lengthy debate council voted five to four in support of the proposed outbuilding to be built at the 2025 square metre Byford property, despite the proposed development exceeding council's established acceptable standards in Local Planning Policy 1.5. 
Property owner Matthew Thatcher said he had previously applied and been successful for a similar sized shed in May 2014 but due to personal circumstances he was unable to carry out the build meaning the permit had lapsed. 
He said he had the council visit his property to carry out site visits and all concerns that had been raised were addressed in writing with two amended site plans and amended elevations lowering the height to satisfy the neighbours. 
"I have also made a commitment to the shire that my property will include vegetation as per council requirements and the two temporary sea containers that I am currently using to store my belongings will be removed," he said. 
Neighbour Tracey Cratchley spoke to The Examiner after the meeting and said she was utterly disgusted and disappointed with the outcome. 
"What sort of council would approve an industrial size shed just seven metres from the face of the front door of a ratepayer in a residential area," she said. 
"Not once did anybody from the planning department come to visit us at our property and look at the outlook from our front door to deem whether it would be something that would suit or fit in with the area. 
"We pay $4800 a year in rates alone yet we clearly are not getting any form of support from the shire that we are meant to get." 
The proposed shed will need to be screened with vegetation to the satisfaction of the shire.