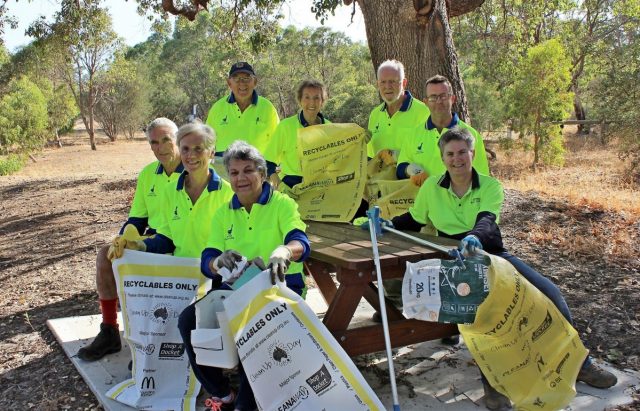 Members from two community minded groups in the Shire of Serpentine Jarrahdale will pull on their gloves tomorrow to do their part for this year's Clean Up Australia Day event. 
Byford Progress Association and Byford Envirolink will be hosting a clean up event at Oscar Bruns Reserve in Darling Downs on March 1 from 8am. 
The group will supply the gloves, bags and a limited number of pickers but are calling on members of the community to get involved and help do their bit for the environment. 
Association president Colleen Rankin said the event helps to shine the spotlight on just how much rubbish is thrown from vehicles or dropped while residents are out and about in the community. 
"Much of the rubbish dropped around the shire goes into the drains and then into the ocean down at Mandurah," she said. 
"Most objects are quite small, soft drink cans, bottles and coffee cups so why wouldn't you just take them home and put them in your bin? 
"We do also have a problem with very strong easterly winds so residents need to be careful not to leave the lid sitting up, particularly on their recycling bin." 
Anyone looking to help out at tomorrow's event can meet at Oscar Bruns Reserve, which is adjacent to the parking bay on the west side of South Western Highway about halfway between Byford and Armadale. 
For more information call 9525 1146.