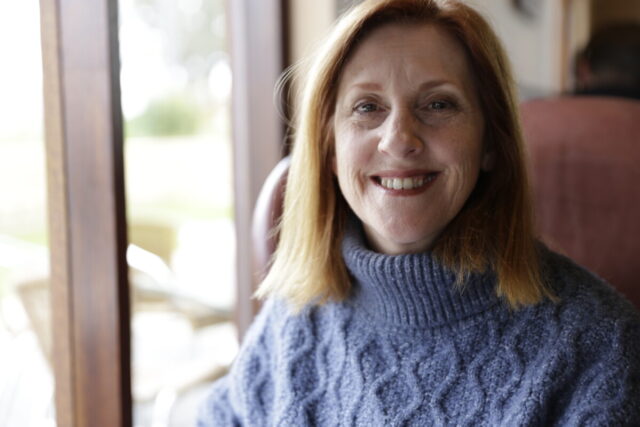 Ruth Butterfield has clinched victory in the City of Armadale's first ever popularly-elected mayoral race.
Over 18,000 ballots were cast for mayor – almost 30 percent of eligible voters in the City.
Just over half of those votes were for the mayoral incumbent, Ms Butterfield.
Sandy Singh Brar recorded the next highest first preference vote count, with just under 20 percent, followed by Laurence Sargeson and Crystallea Flynn.
When Examiner News called to congratulate Cr Butterfield on Monday, she was taking the news in her stride, but said it was "an honour and a privilege" to be returned as mayor for the next four years.
"I'm now able to see the many projects currently underway in the city through to completion," she said.
"The future is looking bright for Armadale residents who will benefit from the delivery of infrastructure and programs to improve the liveability of our suburbs."
Top of her agenda was seeing the realisation of the much-anticipated regional sports hub in Haynes – a project first explored in 1991.
"I'm looking forward to the challenge of securing funding and delivery of the city's long awaited Regional Recreation Reserve, which has been in the planning stages for many years," she said.
"The 40-hectare site in Haynes will be a transformational multi-sports facility for the rapidly growing population of the South East Metro Area.
"Stage 1 will provide much-needed facilities for netball and basketball, with Stage 2 accommodating multiple playing fields for football and other turf sports. A regional BMX and mountain bike track is also planned."
Ms Butterfield thanked the community for turning out in relatively good numbers and for getting on board with the new voting method.
She also congratulated the seven successful candidates who will be sworn into their roles this week.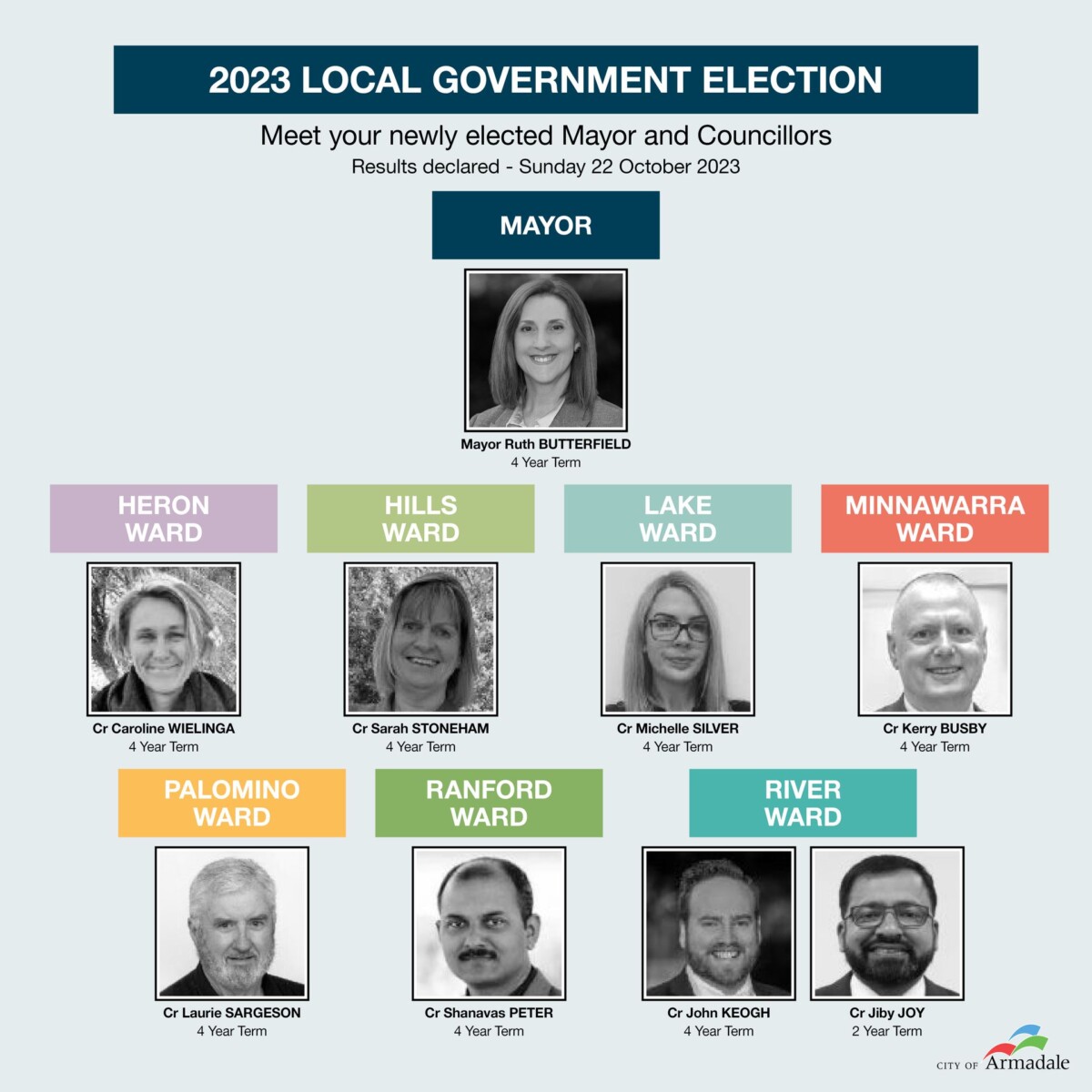 This year, residents were able to vote for candidates in their ward in order of their preferences.
And standing councillor for the Palomino ward, Melissa Northcott, was the first casualty of the changed voting system.
Despite receiving the most first preferences of any candidate (by two singular votes), Cr Northcott did not receive an absolute majority.
She ultimately lost to former councillor Laurence Sargeson who won after second and third preferences were distributed.
Mr Sargeson will join Cr Paul Hetherington as representatives for Palomino.
Former Hills ward councillor Caroline Wielinga was successful in her tilt at Heron ward, narrowly beating out Dan Newman by less than a single percentage point.
She takes over from retiring councillor Emma Flynn, and joins Michael Hancock as the two Heron representatives.
Sarah Stoneham won the Hills ward seat with nearly 58 percent of the vote. She replaces the outgoing Cr Grant Nixon, and will sit beside the Hills ward's Scott Mosey.
The City of Armadale will also welcome back four returning councillors in the remaining wards: Michelle Silver retained her Lake ward seat, deputy mayor Kerry Busby was returned as representative for Minnawarra, Shanavas Peter will continue to serve Ranford, and John Keogh was categorically returned in River ward.
According to the newly-adopted changes to local government, a mayor is considered a separate entity and can now no longer concurrently serve as a councillor.
With Cr Ruth Butterfield officially elected as mayor by the people, she will exit her role as representative for River ward, and the candidate with the second highest vote will replace her.
Joining Cr Keogh in River ward will be Jiby Joy. He will serve a two-year term.
The contests in the Lake and Ranford wards recorded spectacular voter turnouts with nearly 40 percent of eligible voters registering their votes in Lake ward, and almost 37 percent in Ranford – participation figures well above the state average.