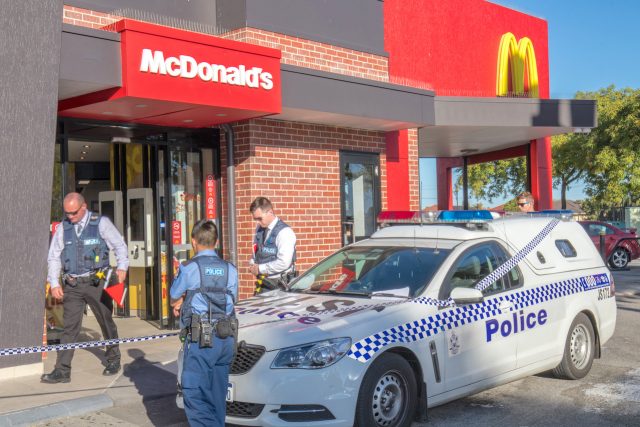 A 17-year-old boy has died and five people are in hospital after two violent incidents in Canning Vale yesterday.
At about 3.15pm on December 7 police were called to McDonald's on Ranford Road, Canning Vale, in response to reports of a large group of people fighting.
During the fight two people were stabbed and several others received minor injuries.
St John Ambulance attended the scene and conveyed the victims to hospitals in Perth and Armadale.
About an hour later, at 4.15pm, the driver of a red Nissan is alleged to have driven into a group of teenagers on Eucalyptus Boulevard, Canning Vale.
Police and St John Ambulance were called and members of the group were transferred to hospital, where a 17-year-old male member of the group died.
Armadale Police Station District Superintendent Brad Sorrell said 15 police cars from his station were sent to the area during the incidents.
Five people remain in hospital receiving treatment for injuries.
Police have arrested one person who is assisting them with enquiries.
Anyone with information was asked to call Crime Stoppers on 1800 333 000 or make a report online at crimestopperswa.com.au