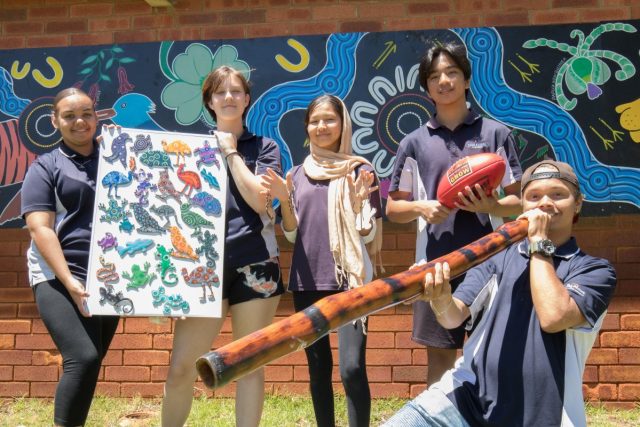 With a 41-year history encompassing Maddington Senior High School and prior to that Maddington High School, Yule Brook College is celebrating 20 years on Saturday, November 30.
Student services manager Cheryl Bettridge has worked in the school for 19 of its 20 years as Yule Brook College and is also the Aboriginal education leader.
"I fell very proud of my colleagues and all students past and present," she said.
"I am glad to have known all of them and to work in such a diverse, multicultural community in real harmony.
"The mural in the photo is one we painted together for Harmony Day and represents each culture in the school by flora and fauna."
At Saturday's fair the school will have a mathletics cup, volleyball, badminton and handball competitions, book sale, coder dojo and dungeons and dragons, a white elephant stall, raffles and door prizes.
The fair will run from 11am to 3pm with an acknowledgement of country and welcome dance by Aboriginal students