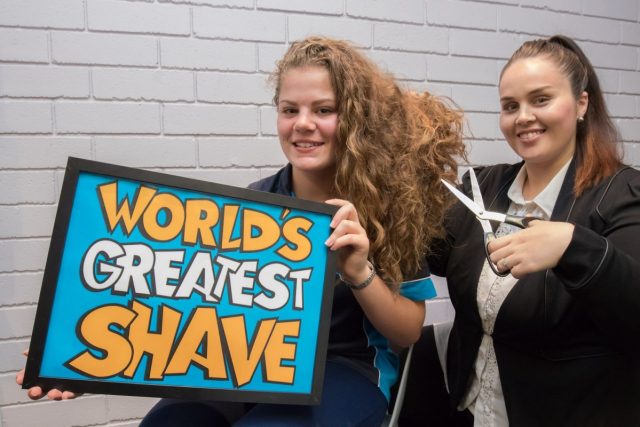 A powerful and brave way to raise awareness for cancer is by shaving your head and a thirteen-year-old student said she is ready to put on the beanie when she does.
Southern River College year 7 student Katie Russell decided to participate in the 'Be Brave and Shave for the World's Greatest Shave' as a result of having some family members affected by cancer.
During the event from March 11 to 15, students and staff members will be raising funds for the Leukaemia Foundation.
Katie will then be shaving her hair off and it will be donated in order to make wigs for people receiving treatment for cancer.
Principal Everal Eaton said there is a need for more people like Katie in the world.
"Katie is an amazing young lady who shows great courage and empathy for people way beyond her years," she said.
"I think it's a wonderful cause and I encourage everyone to dig deep to help out.
"Katie's goal is $5000 and I think together we can kick that goal way beyond the post."
The money raised will also support scientific research into finding a cure.
Although the young hero said she is nervous, she also feels extremely excited to be involved in such an important cause.
"In the end it is just hair and it is going to grow back. Someone in greater need of it will have it and appreciate it," she said.
"I will be wearing beanies and scarves in the meantime."
Katie also said she is hoping more people get involved to help shave the world from blood cancer.
"It is about showing people with cancer that the community is supporting them," she said.
To donate visit secure.leukaemiafoundation. org.au/registrant/FundraisingPage.aspx?RegistrationID=773198.
To get involved yourself visit the World's Greatest Shave website.