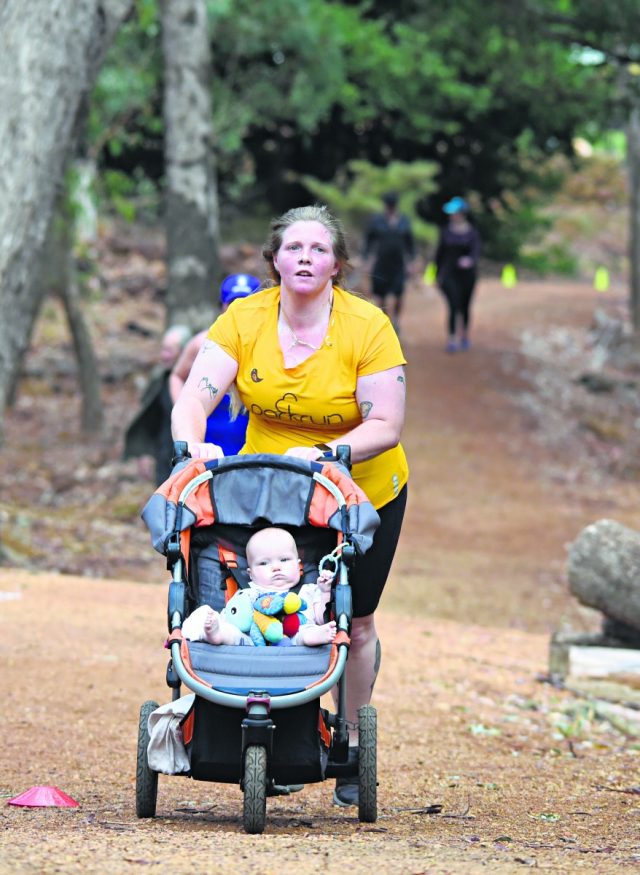 Going from Thornlie to Jarrahdale for a parkrun might seem like a stretch, but for Kim King, travelling to the inaugural parkrun at Jarrahdale Heritage Park was absolutely no problem.
A former director at the Canning River parkrun, King has been doing parkrun for five years and she is absolutely hooked.
"My mum Julie and I were walking around our neighbourhood we saw some people running, and we asked what it was," she said.
"We went the next Saturday and we haven't missed one since.
"I love community and the social aspect of park runs, everyone cheers you on, you make heaps of friends as well.
"We've been doing parkrun for about five years, we always travel around to go to the launches to support them."
While her usual run is the Homestead Parkrun in Thornlie, King said the trip to Jarrahdale – with baby Cove in tow – was well worth the drive.
"It's one of the more trail ones, most of them are on footpaths," she said.
"I have a proper running pram so it was a bit easier, but the gravel was hard.
"That was the first parkrun I've done with the pram the whole way around I was determined to make it around by myself.
"The more trail ones we have the better, they're more fun than the footpath."
While she didn't expect it to be so hilly, she said the Jarrahdale surrounds made it a lot easier and encouraged anyone to get involved.
"It was really nice to run and look at Jarrahdale, it was the first time I've ever been to Jarrahdale and it was really pretty.
"It was really well set up, a lot better than some of the other ones, the people are really friendly.
"There were two other friends who came and I think everyone should give it a crack at least once, If I can do it with a pram anyone can do it."