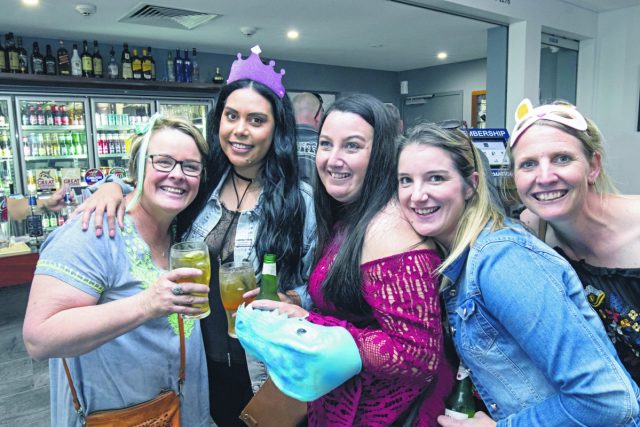 The Byford and Districts Country Club was a hive of activity on Saturday as the club hosted its annual Oktoberfest celebrations.
More than 400 people throughout the day crowded in the beer tent to take part in the day's activities, which included stein-holding competitions, traditional German folk music and dancing and prizes for best dressed in German attire.
Chief executive Mark O'Neill said the staff had concerns that the stormy weather would dampen people's spirits but it had quite the opposite effect.
"Our signature Oktoberfest event is fast becoming one of our most popular annual events at the club," he said.
"This is the second time we have hosted it but it is now an annual event due to its huge success."
Mr O'Neill said the club's 'Win a Harley-Davidson' raffle also came to a close with the draw taking place at 5pm.
The list of winners is available on the club's website.
Photographs – Aaron Van Rongen.