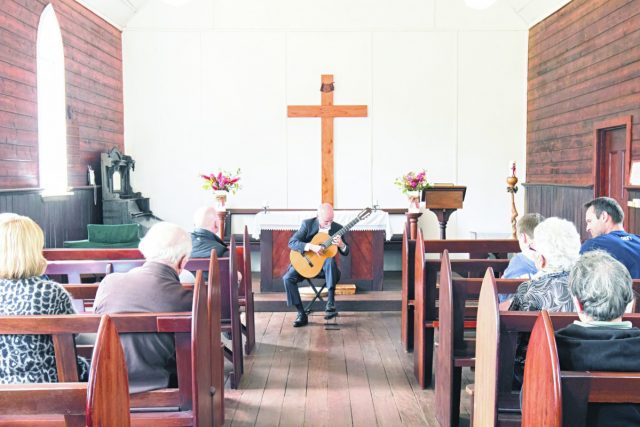 Guitarist Don Neander dusted off his prized instrument for a special performance on the weekend.
Local residents attended Jarrahdale's St Paul's Anglican Church for a one-of-a-kind classical guitar recital.
Mr Neander said he performed a program of traditional classical guitar works by Bach, Giuliani, Albeniz, Villa Lobos and Lauro to 22 guests.
"I teach guitar and used to do performances about 25 years ago in Victoria," he said.
"Teaching and a busy life schedule got in the way but it is great to jump back into performing, especially this repertoire that I have learnt over many years."
Mr Neander said the performance was a chance for locals to sit back, relax and enjoy some classical tunes.
He has a couple of gigs lined up in the coming months including one in Margaret River and another in Guildford, as well as a few in the pipeline for next year.
Photographs – Aaron Van Rongen