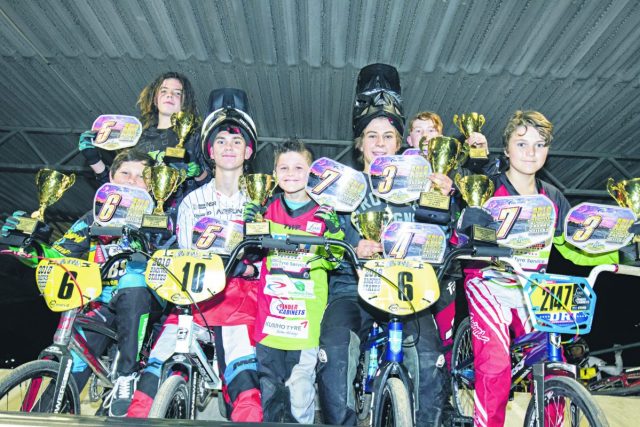 More than 20 riders from Byford BMX Club took to the jumps like a pro last month for the BMX Sports Western Australia 2018 State Championships.
Hosted by Eastern Goldfields BMX Club, the event saw keen BMX riders across the state descend on Kalgoorlie to fight it out for the state plates in a number of different categories.
Club president Kirsty Lagden said the Byford-based club managed to bring home 19 state plates from the Kalgoorlie event.
"We are very proud of all our riders who competed in the state titles," she said.
"It's the all year dedication and it's the extra effort that separates a winner from second place, but winning takes a lot more than that too.
"It takes desire, determination, discipline and self sacrifice and finally it also takes a great deal of love, fairness and respect for their fellow riders."
Ms Lagden said there was a lot of emotion on race day with some highs and lows experienced within the club's big BMX family.
"The club is now looking forward to the 2019 state titles, which will be held at Southern Districts BMX Club in Medina and we encourage all club members to compete in the event next year," she said.
The Byford BMX Club is open to riders aged from two to 50 and race every Friday night at the clubs Briggs Park location.
Photographs – Aaron Van Rongen.