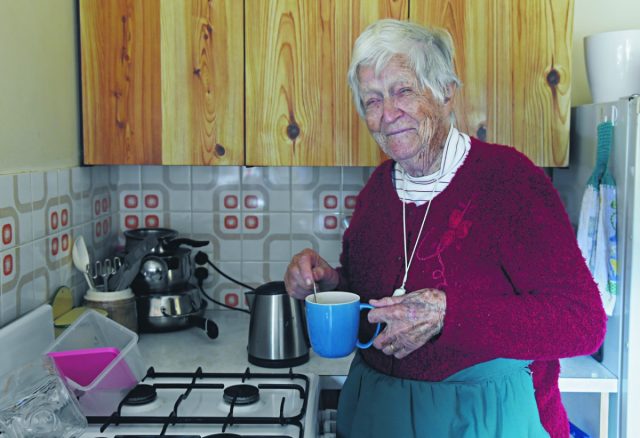 An accomplished pianist, music teacher and lovable member of the community, 100-year-old Beth Watt is definitely one-of-a-kind.
A member of the Serpentine and Districts Country Women's Association for the past 15 years, Mrs Watt celebrated her milestone birthday surrounded by family and friends last month.
Born in Kellerberrin on May 25, 1918 Mrs Watt is the eldest daughter of pioneer farmers Caleb and Florence Massingham.
She followed in her mother's footsteps and joined the Kellerberrin CWA in her mid-20s and has loved the close-knit community and friendships the association has provided her over the past 70 years.
Mrs Watt married the love of her life, her late husband Roger, in 1942 at the Uniting Church in Perth and adopted their only son Jonathon three years later.
Mrs Watt conducted the Serpentine Choir for about 15 years and became president and organised the music and choirs for the Associated Country Women of the World Conference in 1974.
Serpentine and Districts CWA branch secretary Reina Field said the group held a gathering last month for their much treasured member and friend.
"Beth is much loved by us all," she said.
"She is frail in body and sight but very much with it in her mind."
Mrs Watt said she enjoyed the many celebrations last month, which saw all her neighbours pop in for tea, coffee and light refreshments on May 26 followed by a big celebration with her family and friends.
"The house was filled with flowers and well wishes," she said.
"It was beautiful."