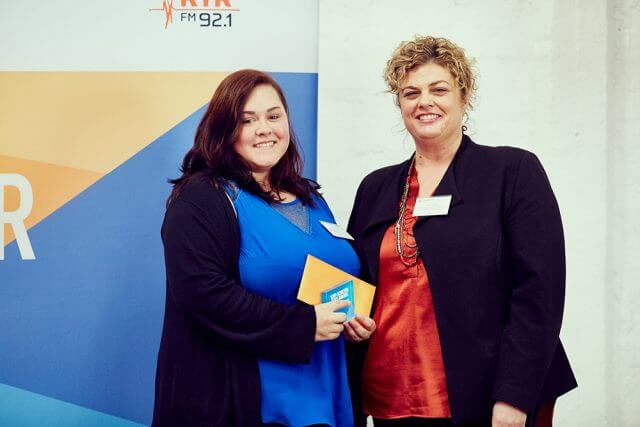 Kelmscott 18-year-old Laura Smith is smashing the stereotype of children in care despite a difficult start to life.
Neglected by her parents, she and her brother were removed from their home when she was aged nine months.
Since then she has been the victim of domestic violence and homelessness.
Until two years ago Ms Smith was in and out of various family members' homes until she was placed with her current foster family in Kelmscott.
Despite all this she has a positive future after graduating from high school and starting her Certificate IV in Community Services – an effort that won her the Registered Training
Achiever Award at the recent Perth Airport Achiever Awards.
Ms Smith was told she would fail her whole life but she was determined to succeed and after her Certificate IV she hopes to work in community services.
"I was always told I was going to end up dead like my parents," she said. "I just always told myself that I'm not going to be one of those kids that end up like that.
"I'm going to prove to everyone that I'm not the stereotype that everyone thinks in-care kids are.
"I've just worked so hard to pull myself out of it and I was really proud when I achieved this award."
Ms Smith said her Kelmscott foster family had helped her a lot along the way.
"Both Chris and Becca (my foster parents) hardly knew me when they asked me to be a part of their family, they have shown me that I am loveable and that I deserve to have a great life," she said.
The Perth Airport Achiever Awards provided up to $4000 each to young people aged 15 to 25 who had been in the care of the Department for Child Protection and Family Support to help them with further education and training.
Perth Airport general manager corporate affairs Fiona Lander said the awards recognised young people who have overcome adversity to lead positive and productive lives.
"They are an inspiration to us all," she said.
For more information visit cpfs.wa.gov.au.