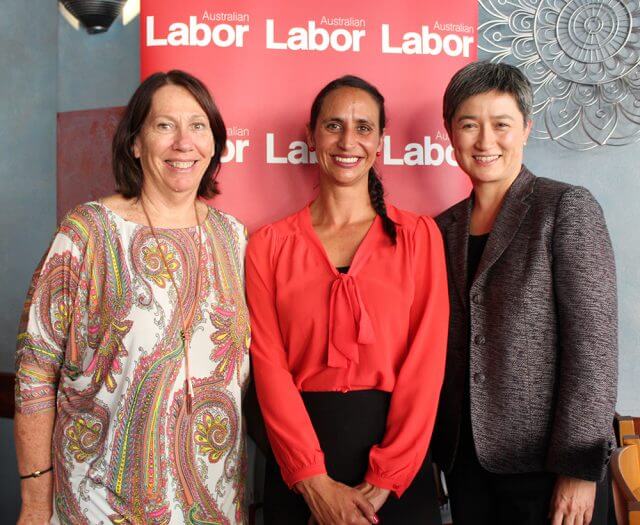 The loss of all three federal Labor lower house members from Western Australia is an opportunity to create a strong Labor team according to Senator Penny Wong.
Ms Wong's comments came after Alannah MacTiernan, Gary Gray and Melissa Parke announced their retirements within a week of each other.
She was in Victoria Park last week to promote Labor's candidate for Swan Tammy Solonec.
Ms Wong said despite the exodus Labor still had a strong chance at the upcoming election.
"We've got an opportunity now to put a strong Labor team into these three seats," she said.
"I think with elections today some of the historical facts have been turned on their heads and the reason is people want politicians who tell them the truth and tell them straight."
She said Labor was being upfront with the electorate by putting policy on the table early.
"No opposition that I can recall has ever put this much policy out this early in an election cycle," she said.
"We've put things on the table, some of which has been controversial like our tax reform package but we've done that because it's important to be clear."
She said key policy areas included health and education funding as well as the removal of negative gearing for established homes to encourage housing affordability.
Ms Solonec said housing stress and affordability, as well as access to the NBN were some of the biggest issues.
"There's a changing dynamic in Swan and in all of WA with the downturn in the mining industry," she said.
Ms Solonec is a human rights lawyer at the not-for-profit Amnesty International.
Ms Solonec previously stood for the Greens at the 2013 state election.