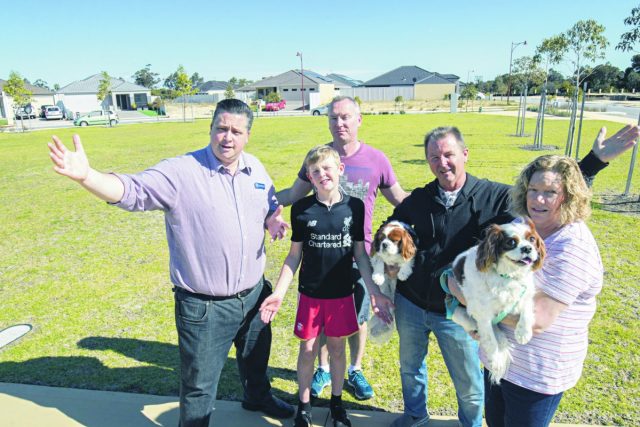 A park in Southern River will be left bare with nothing but a concrete table tennis table until at least 2023 after a petition calling for an upgrade was rejected by the city.
The petition, which was submitted to the City of Gosnells council in May this year contained 27 signatures from residents requesting the infrastructure and amenities at Nile Crescent Reserve be upgraded.
Council voted on Tuesday night to adopt the staff's recommendation for the upgrades to be considered after 2023 in a future Public Open Space Strategy Implementation Plan.
Member for Southern River Terry Healy said he had helped out with the petition after concerned residents raised the issue with him.
He told The Examiner he understood the council had limited funds but each of the surrounding residents paid a lot of money in rates each year and 'surely' they deserved a park they could use.
"As a former councillor I am aware of the pressures that are placed on councillors," he said.
"It would be nice if maybe the councillors could forgo their travel allowances and fuel allowances for a year and maybe we could upgrade this park."
The park, which was built by the property developer and handed over to the city on October 12, 2017 was surrounded by a number of new houses.
Mr Healy said by not providing sufficient facilities or amenities for residents, many of whom had young children the council was effectively executing 'intergenerational robbery'.
Southern River resident Vicki Bolam said she just wanted to see the park maintained properly.
"It is full of diverts and I think my dog has even hurt its leg by falling in the holes," she said.
"It could have a little playground there for sure but even if the council could put some bollards around it to stop the cars driving on the surface I think that would help."
Mrs Bolam said at the time the petition was being signed the bins at the park had not been emptied for about four to five weeks and there was rubbish and bags of dog poo strewn everywhere.