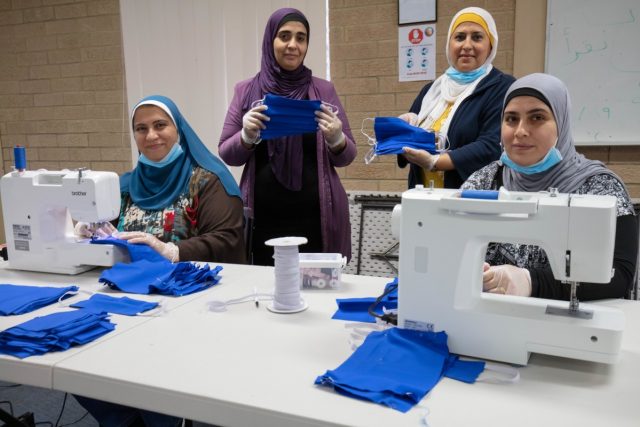 One local organisation has now made more than 370 surgical face masks for the elderly and people with underlying medical issues.
As a result of the coronavirus (COVID-19) pandemic, Australia has been facing a shortage of protective equipment in recent weeks.
The Australian Arab Association (AAA) has allocated $1000 in its funding for this project but are looking for more volunteers and funding to keep up with demand.
The AAA board of directors asked volunteers who had taken sewing classes if they were willing to come and make face masks for the community.
On Thursday last week, 12 women decided to get on board and three of the women are working from home and the others are following the health department's social distancing advice on site.
AAA president Salim Youssef said the organisation do not seek to make any profit from this project.
"We are doing this to simply help the Western Australian community with face masks that they are unable to source and if they do find them, they are charging way too much," he said.
"This is a humanitarian project that our association is honoured to do."
"This will hopefully help people feel safer and help with face mask shortages."
Head of the AAA ladies committee Safa Omari said making the masks for the most vulnerable in the community was rewarding and she is happy to lend a hand during the current health crisis.
The masks are cotton made, washable and reusable.
Everyone who receives a mask will find an information sheet on how the surgical mask should be used.
Mr Youssef also said the association is encouraging anyone in the community who can sew to join the program.
"You can help today, right now from the comfort of your own home you can do something to help others," he said.
"We will provide you with the materials to your door step along with instructions on how to make them.
"Knowing that you can help in some small way, it's pretty amazing."
People of all ages are welcomed and people who would like to help but cannot sew can donate material by emailing the association on info@ australianarab.org.