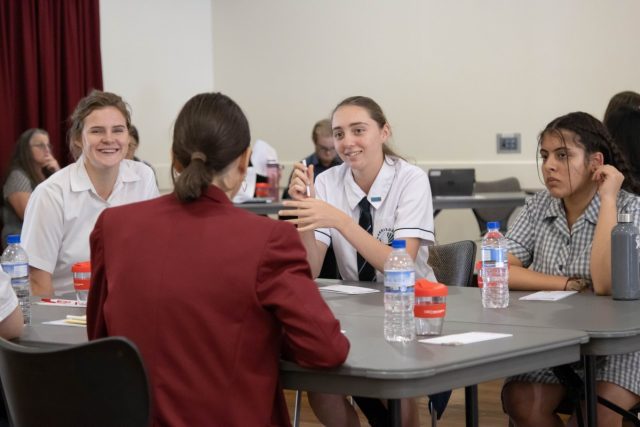 Universities and thousands of local businesses have been forced to close down yet schools remain open in Western Australia despite the coronavirus (COVID-19) pandemic.
The government announced that new learning arrangements would be introduced from term two to help manage the situation.
Students are encouraged to attend school until April 3, and as of April 6 schools will be open for children whose parents are at work or for other personal reasons need to send their children to school.
Minister for Education and Training Sue Ellery confirmed that attendance had significantly lowered during the pandemic.
"This is to be expected because the government is encouraging those parents who can, to keep their children at home this week," she said.
"If children cannot stay home, they should go to school and be taught."
Ms Ellery said school staff and education assistants will use the last four days of the term
from April 6 to 9 to develop an approach for online learning from term two and beyond.
"We are also gathering the best examples of distance learning materials into a "virtual school" and we are making these available to all public-school teachers," she said.
St Norbert College held a pupil free day on Monday for staff to prepare for online training. Staff confirmed that on Tuesday morning only 11 students and essential workers were at school and 907 students stayed at home on day one of online learning.
Southern River College also held a pupil free day for staff to prepare for online training.
Principal Everal Eaton said the school had no confirmed cases of coronavirus from both staff and students.
"We are noting that many parents are choosing to have their child at home. While this is understandable for some families it is still important that your child engages with their education via our online support programs," she said.
"Our priority is to support students are our year 11 and year 12 students especially.
"Our teachers are working with Google Docs, Maths Space, Ed Perfect and Google Classroom to ensure some form of online learning can be maintained."
Ms Ellery confirmed that a successful trial of online learning took place in early March when 450 year 12 students from 10 schools stayed home to participate in an online lesson trial using Webex.
In light of the coronavirus pandemic, public schools will be advised that the follow up of outstanding charges, fees and extra costs is also to be suspended until term three this year.
Families experiencing financial hardship, or who have concerns about school contributions, charges and fees, are advised to discuss the matter with the school.