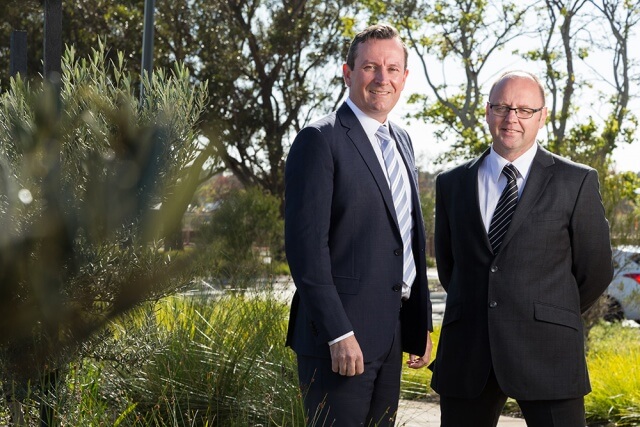 Jarrahdale resident and Shire of Serpentine Jarrahdale councillor Barry Urban will take a crack at State Government for the second time after being confirmed as Labor's candidate for Darling Range ahead of next year's election.
Mr Urban, who unsuccessfully stood for the same seat in the 2013 state election, said his focus would primarily be delivering transport.
"We are an outer suburb growth area and we're getting left behind," he said.
"If I'm elected my first priority will be delivering the Byford rail extension as part of Metronet.
"In a growing area, it's crucial that we offer local families access to an integrated, coordinated transport system that will connect them to the rest of Perth.
"The Liberal-National Government has been far too focused on the Perth CBD and I want to shift the focus back to areas where people actually live, particularly when it comes to creating jobs and delivering better health and education services."
Mr Urban said this year's run at the election would be different for him because he now had more experience.
"I'm a bit more seasoned than I was last time – I think last time I went in there a bit naïve," he said.
"I've established myself more in the community and I understand what the community actually wants."
State opposition leader Mark McGowan said Mr Urban was a fantastic candidate with a long history of service.
"Barry has been a long term local with a record of achievement as a councillor, he's served in the defence force, the police force and as a prison officer," he said.
Mr McGowan acknowledged a significant swing would be required to win the seat, which the Liberal's hold by a margin of more than 15 per cent.
"We're keen to make sure that safe seat attitude is exploded and that we get Barry into parliament."