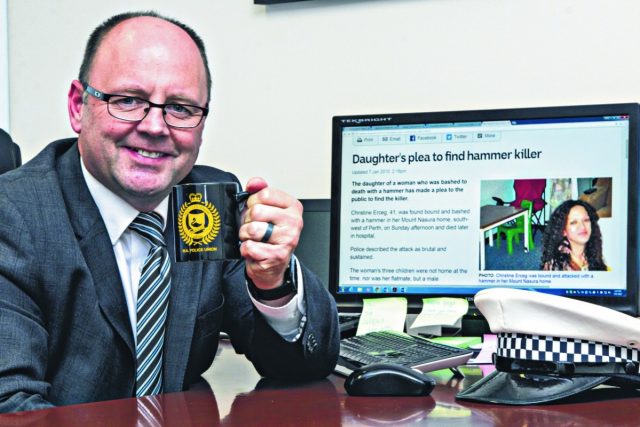 Embattled Member for Darling Range Barry Urban stood in front of Parliament this week to deliver his resignation after lengthy discussions had occurred just minutes earlier calling for his expulsion.
In what was a State Parliament first, the Procedures and Privileges Committee asked the Legislative Assembly to find the member guilty of a number of contempts of Parliament.
The committee recommended the Legislative Assembly find the member guilty of deliberately misleading the House with his educational qualifications and work history and in his inaugural speech.
The report included the member's claims of having had a degree from the University of Leeds, having had a Certificate of Higher Education in Policing from the University of Portsmouth, having completed nine out of 10 modules of a Diploma of Local Government and his claims he was, in the second half of 1998, seconded from West Midlands Police and served with the United Nations Mission in Bosnia.
Mr Urban told Parliament he was not a perfect person and he had made mistakes.
"This will haunt me for the rest of my life," he said.
"Like many people who have served in the police and armed forces I suffer with anxiety and depression relating to post traumatic stress disorder.
"It is time that we try and put this nightmare behind us.
"I am grateful for the support I have received and continue to receive as a Member for Darling Range."
The seat of Darling Range will now be contested at a by-election, with a date still to be confirmed.
Serpentine Jarrahdale Councillor Rob Coales said he would consider nominating for the position as Member for Darling Range but he would need to discuss it with his family and his workplace first.
"At the end of the day it is up to the Liberal Party to endorse the candidate that they want," he said.
"The people of Darling Range deserved a strong advocate in the State Parliament who would represent their interests and would assist them."
WA Premier and Member for Rockingham Mark McGowan told Parliament Mr Urban had clearly done the wrong thing.
"I am very disappointed by what has happened … I am sorry for the people of Darling Range for what has occurred," he said.