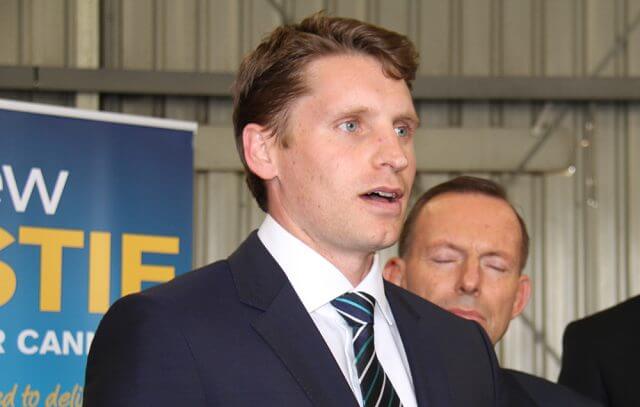 Malcolm Turnbull has won the challenge against Prime Minister Tony Abbott 54 votes to 44.
Julie Bishop will remain Deputy Liberal Leader winning the ballot against Kevin Andrews 70 votes to 30.
Canning by-election candidate Andrew Hastie, who spoke prior to the ballot was known, said he had faced far more difficult situations during his time as an SAS officer than today's political battle.
As he was not a member of parliament he did not have a vote in tonight's ballot, but it had increased questions about how it would impact his by-election chances this weekend.
Mr Hastie said he would now 'step up a gear' for the people of Canning.
He maintained his support for Prime Minister Tony Abbott but said the people of Canning came first.
"People have called me today worried about this by-election, that somehow events in Canberra have made my job more difficult," he said.
"And believe me in my previous career I've experienced much worse.
"In fact, I'm going up a gear now for the people of Canning."
He maintained the stance he had taken through out the campaign, which was that he stood for the people of Canning and not 'political games'.
"I don't stand before you as a former political hack looking for a cushy seat in parliament," he said.
"I've served my country overseas and I fought for the freedom that makes this country great and in the same way that I served overseas, I will serve the people of Canning."