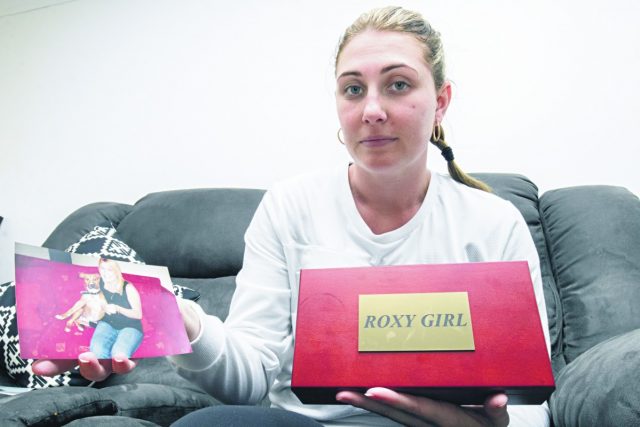 A Byford family has admitted they were still struggling to come to terms with how their beloved dog Roxy was killed and why no one has been brought to justice some four months on.
The Parry family's nine-year old American staffy Roxy was found dead on the tracks of the old Byford train line on April 23 with two arrow holes to her head and several holes throughout her body.
After confirming it was Roxy the family reported the incident to Mundijong Police and the RSPCA.
Melissa Parry said the family had been struggling to come to terms with the sudden loss of their treasured pet.
"My son still asks where she is and when she's coming home, he is too young (a toddler) to understand," she said.
"So much reminds us of Roxy and I still feel sick to my stomach by the way she died."
Mrs Parry told The Examiner the family was disgusted and disappointed that there was still no justice for Roxy.
"The people who are capable of this sort of crime should be punished and our family and the community deserve to know what type of people we are living next to," she said.
"There are plenty of people in the community who may know who has done this but don't want to speak out on the record.
"I would like them to put themselves in my shoes and have a heart."
Anyone with information was asked to call Mundijong Police on 9526 5111.