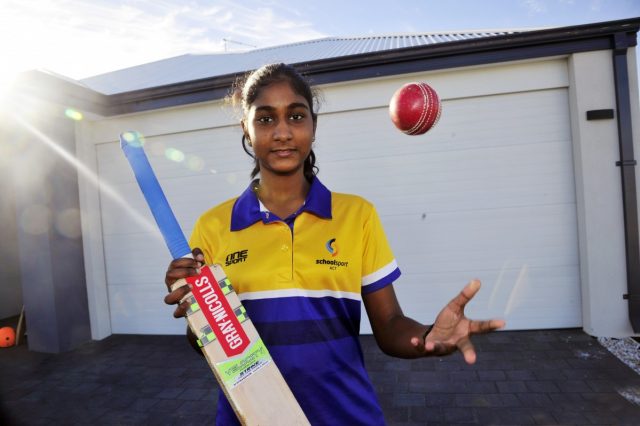 A twelve-year-old champ, who loves all things sports, will now represent Western Australia in the under 12s School Sport WA cricket team.
Willetton Senior High School student Tharani Gunathilake followed her brother's steps in cricket to be able to meet her target this year.
She will be travelling to Adelaide in November and she is more than happy to be part of the WA team.
A love for cricket runs in the Gunathilake family and Tharani is very competent in bowling but she is hoping to take more wickets and control the scoring of the other team.
School Sport WA cricket team coach Michael Murphy said he is looking forward to seeing the team develop more skills while having fun at the same time.
"It is a fantastic opportunity for the girls to experience a tour and play some competitive cricket," he said.
The girls will get the chance to play both T20 cricket and 35 over games.
Tharani also voluntarily supported the Australian Capital Territory as they came to the tournament with fewer players.
She also played for the Rossmoyne Riverton Junior team last year and is currently also playing Tennis.
Tharani's dad Aruna Gunathilake said she is not only good in sports but also an excellent academic.
"I am proud and really happy of her achievement," he said.
"I think Tharani has a talent, skill and focus and I am happy to give her all my support," he said.