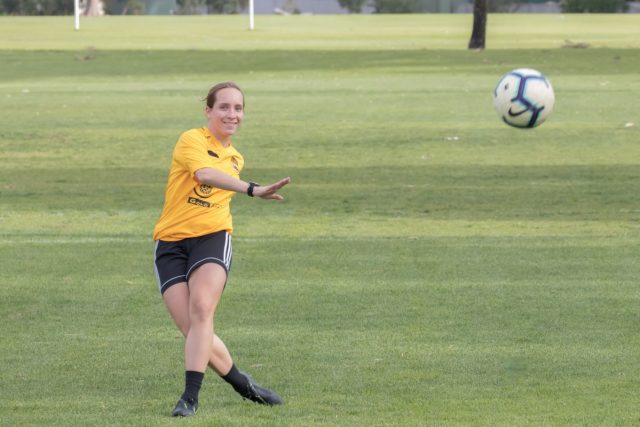 She gave soccer a go when she was 11 years old and loved it.
Now 17-year-old champion Thalia Organ is going to give it her all at the WA School Sport competition in Queensland.
Thalia will be participating in the under 18s category and she is looking forward to seeing the WA girls compete against other states.
"My first football trip was for under 12s school sport," she said.
"It's always exciting representing your state and getting to travel to different places to play a sport you love.
"I have been lucky enough to represent WA for soccer seven times including these next two trips."
She enjoys the feeling of being part of a team and was playing for the Queens Park Women's Premier team.
"I am the youngest in the team and they are so inspiring and encouraging they make me want to work hard to keep being better and better," she said.
Last weekend she travelled to Indonesia to participate in the International Football Championship for the women's under 21s state team.
Her preferred position was left back but she knew how to adapt to other positions.
"My strengths are my endurance, speed and never give up attitude," she said.
"You only have weaknesses if you're not willing to work hard and learn."